Aai Kuthe Kaay Karte, June 24th, 2021, Written Updates Of Full Episode: Sahil Meets Isha Alone To Confess His Love
Aai Kuthe Kaay Karte, June 24th, 2021, Written Updates Of Full Episode: Sahil Meets Isha Alone To Confess His Love. Sahil confesses his love for Isha was always true.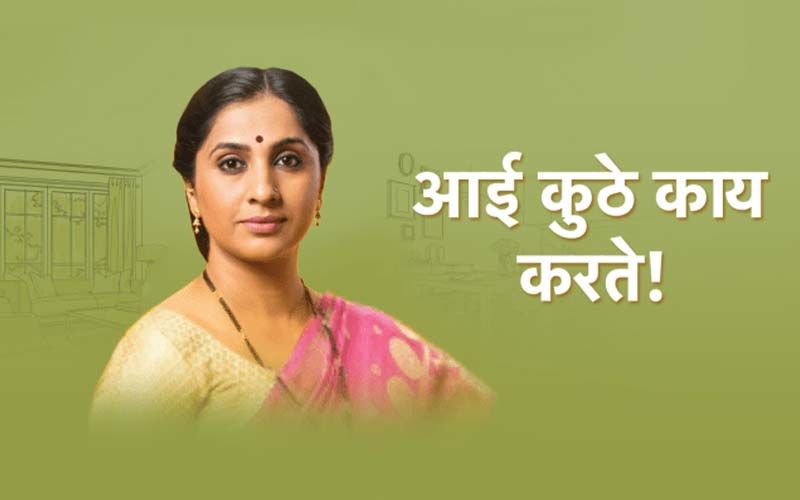 Talking to Arundhati, Sahil expresses everything to her while apologizing. But as soon as he says that he still loves Isha and wants to get closer to her and her family, Aniruddha appears out of nowhere and starts beating him up. Sahil accidentally hurts his head badly.
Now, in today's Aai Kuthe Kaay Karte episode, the Deshmukh family gathers in a room to talk about Sahil. Telling everyone what happened, Aniruddha is still angry at Sahil. Arundhati tells him that there was no need to beat him up as he was saying what he had in mind. Talking further, everyone decides to keep the guy away from Isha. Yash assures everyone that he'll be with Isha 24/7. But knowing Yash and Aniruddha, Arundhati fears that an incident like this could happen again. Thus, she decides to leave the resort, the next day. Everyone agrees with her.
While everyone is trying to stop Isha and Sahil from making contact, Ankita feels the opposite. Talking with her mother on phone, Ankita tells her everything that happened. Further, she tells her that coming to the resort was useless as Abhishek is not giving her time. Angry with him, Ankita tells her mother that she'll warn him if he crosses the limit. After she is done talking, Arundhati appears in front of her. Warning Ankita, Arundhati tells her not to talk with Isha about Sahil.
Meanwhile, seeing him sitting on the bench outside, Isha comes to Sahil. Talking with him, Isha tells him what she went through when he tried to blackmail her. Replying to her, Sahil tells her that he realized how big of a mistake he made, that time. Apologizing for everything that he did to Isha, Sahil tells her that he's been with various girls and he never felt anything about them. But his feelings for Isha were true and he never thought that his actions would cause such a severe effect on her. Confessing everything to her, Sahil tells Isha that he still loves her and that he won't bother her in the future. Hearing everything, Isha also opens up her feeling while telling him that she is leaving the resort tomorrow. Feeling sad about Isha not accepting his apology, Sahil asks her if they can be best friends if not lovers.
On the other hand, Yash lashes out at Gauri for letting Isha meet Sahil. Gauri tries to tell her that she made the decision on her own and didn't lie about meeting Sahil. Filled with anger, Yash refuses to reason with her and tells her this is another trap of Sahil. While he is worried about her and is about to go find her, Isha appears in front of him. Seeing that Isha is back Yash calm down. Isha confesses everything to him saying that she loves Sahil. She also says that she won't hide it from anyone and she's going to tell mother as well. Yash asks her to rest and tells her that they'll about this in the morning.
The next morning, Abhi enters the room while Arundhati is packing the bags. While they are talking Shubham enters the room with good news, saying that the lockdown has been lifted. Happy to hear this news, the family gets ready to leave for Mumbai.
Image source: Hotstar