Aai Kuthe Kaay Karte, November 10th, 2021, Written Updates Of Full Episode: Devika Suggests Arundhati Move Ahead In Life, Leaving Sanjana And Anirudh Behind
Aai Kuthe Kaay Karte, November 10th, 2021, Written Updates Of Full Episode: Devika looks concerned about Arundhati's future, so, she suggests she move on. Vishakha defends Avinash and Sanjana does not like it, so they end up with heated discussion. Later, A Heated Argument Erupts Between Sanjana And Vishaka.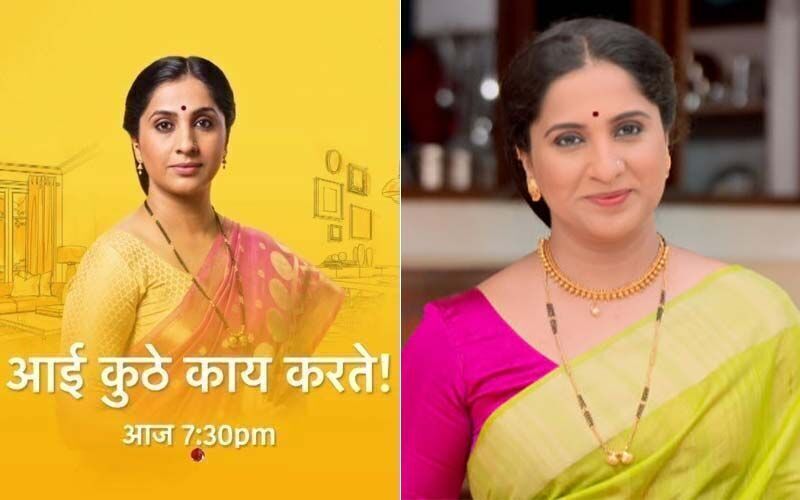 Devika comes to meet Arundhati at a public place. Devika suggests to Arundhati that this is the right time to move ahead and chase the dreams to come true. But, Arundhati has strong family values, therefore, even after the divorce from Anirudh, she cares for her relations with Aai (Kanchan), Appa (Vinayakrao) because of her children. Arundhati reveals, she feels that Sanjana and Anirudh will take care well of the whole family but she is disappointed with their behavior. Devika tries to make her understand that it does not make any difference. She can progress with taking care of everyone. The conversation gets Arundhati thinking.

Arundhati goes to Samrudhi mansion and informs Appa that she gets a Diwali bonus, Appa feels very proud and happy. She goes to the kitchen and meanwhile Anirudh arrives but Arundhati thinks Appa is there, so she opens her heart and reveals that whatever small achievements she endures, is happy with this and wants to move and wants to achieve some big. But, as usual, Anirudh doubts her skills and challenges her but she confidently answers and decides to move on.
Deshmukh's are preparing for celebrating Bhau Beej (Bhai Dooj) the festival of brothers and sisters and Vishakha visits to do the rituals. Isha is feeling a little sad as Yash is not in India on the occasion of Bhau Beej. They both also discuss Avinash as a simple man and values family. But, due to Nilima's high ambition, he indulges himself in huge loans. Meanwhile, Sanjana listens to their conversation and she disagrees with Vishakha, to which Vishakha defends and they ended up in heated discussions. Stay tuned for more updates on your favorite TV show - Aai Kuthe Kaay Karte.