Aai Kuthe Kaay Karte, October 7th written updates Of Full Episode: Anirudha Refuses When Sanjana Asks Him To Stop Arundhati From Visiting The Samridhi Mansion
Aai Kuthe Kaay Karte, October 7th written updates Of Full Episode: Anirudha Refuses When Sanjana Asks Him To Stop Arundhati From Visiting The Samridhi Mansion - Arundhati seeks Appa's advice to help Avinash financially.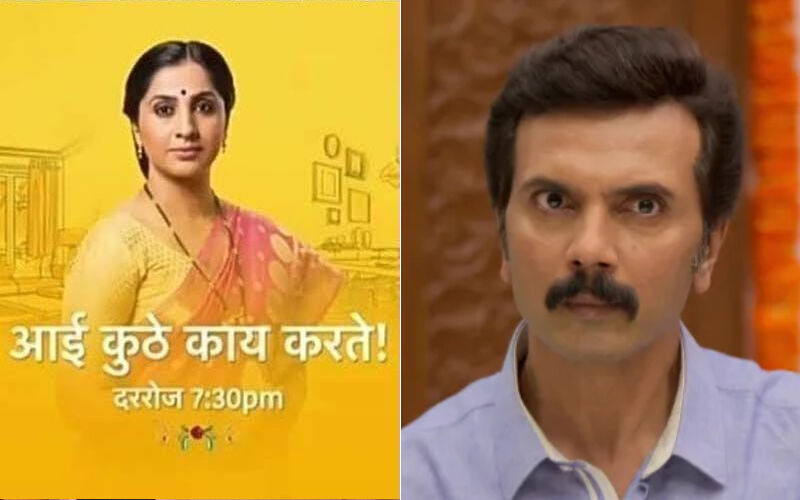 Today's episode starts with the conversation about making dinner. As we see Anagha visited Samridhi Mansion and observing that nobody is there to cook dinner so she seeks permission from Aai (Kanchan Deshmukh) and starts preparing dinner. Looking at Anagha, Sanjana teases her but she gives befitting answers to Sanjana. Then, she seeks the help of Yash and they both start preparing dinner.
In the office, Arundhati works till late in the evening. The peon comes and reminds her that it is 9:30 PM she should wrap. The moment she starts from the office receives a call from Anagha. She tries to make aware of the current situation of Samridhi Mansion to Arundhati and asks about her whereabouts. Arundhati says that she is leaving office then Yash asks her to come to Samridhi Mansion instead of going to Dombivli. She refuses but as the mobile is on speaker and meanwhile Kanchan enters the kitchen and listens to all the conversation, she insists Arundhati come to Samridhi Mansion. Arundhati does not refuse Kanchan and she goes to Samridhi Mansion.
The next morning, Arundhati stuns Appa (Vinayakrao Deshmukh) when she suddenly comes and greets him in the morning. Seeing Arundhati, Appa feels happy. She asks Appa about his choice for breakfast and goes to the kitchen to prepare. In the kitchen, she meets Sanjana's new maid Kanchanmala. Later, Yash and Arundhati plan to meet the person who is going to help Avinash financially.
Later, Abhishek comes into Isha's room to wake her and asks her to help in the kitchen. The siblings are in discussion but to their surprise, Arundhati comes and tries to make them understand the current situation of the home and explains them to disburse their duties properly, Arundhati does not like to bother Anagha to bother her for domestic work before her marriage and even after the marriage of Abhishek and Anagha, they should not depend upon Anagha and Gauri. Arundhati explains to them their responsibilities and leaves Isha's room.
Arundhati passes from the corridor and in the meantime, Aniruddh opens the door and sees Arundhati. Out of humanity he just asks her whereabouts which Sanjana could not able to take. She teases Arundhati and asks the reason for her visit, she objects to her visits. But, Arundhati gives her a befitting answer and also warns her that she should not come her way because Samridhi Mansion is her home as well and she does not need Sanjana's permission to visit the home. The statement of Arundhati hurts Sanjana. She strictly says to Aniruddh that she does not bear her visits at Samridhi Mansion and Aniruddh should stop her coming here. But, Aniruddh refuses and says he cannot stop Arundhati to meet his parents.
At the end of the episode, before leaving Samridhi Mansion, Arundhati seeks advice from Vinayrao about the step she has taken to help Avinash financially. Vinayakrao assures her that as her intentions are pure so nothing to worry about, everything will be fine, he is with her and Yash. He also wants Avinash to be happy and out of the menace. Stay tuned for Aai Kuthe Kaay Karte updates on SpotboyE.
Image source: Hotstar