Aai Kuthe Kaay Karte, October 8th,2021, Written Updates Of Full Episode: Sanjana Berates Arundhati, But She Gives Her A Befitting Reply
Arundhati's befitting reply against berating her by Sanjana blow away everyone.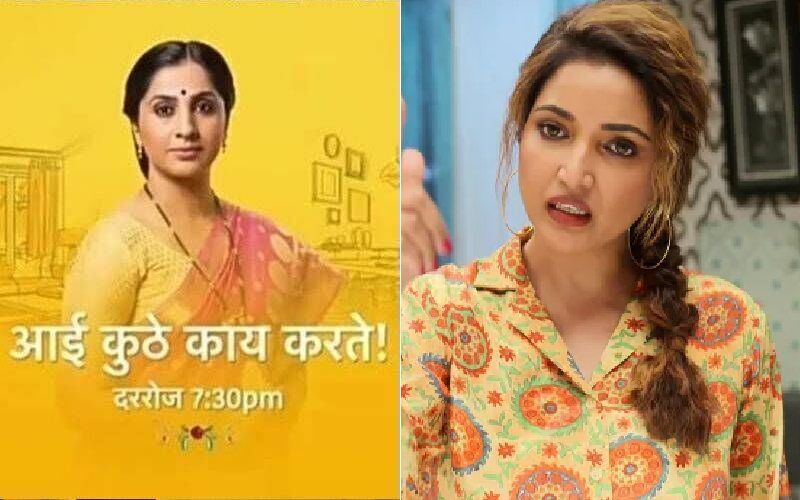 Today's episode starts with Aai (Kanchan Deshmukh) asks Arundhati to pack lunch for her before leaving for work. Sanjana teases Aai as she does not like that family members take care of Arundhati and then asks Aniruddh to have breakfast. Looking at the excess of breakfast on the dining table Aai asks the maid but she humiliates Aai, in the flow of anger the maid says to send Aai to old age home. Arundhati does not bear this statement of the maid and she interrupts her, also warns her to speak politely else she can leave the job. The maid also misbehaves with Arundhati.
On the contrary, with self-centeredness, Sanjana feels humiliated and tries to stop Arundhati but Aniruddh also supports Arundhati and warns Sanjana that he cannot bear the insult of his parents. Listening to this, the maid asks for her salary and wants to leave the job. Aniruddh pays her and she leaves.
Arundhati and Yash arrange the required money for Avinash to return the loan amount. They ask Avinash to meet at a secluded place. Avinash comes and Arundhati and Yash hand over him the bag of money. Initially, Avinash refuses, but when Arundhati makes him understand the need of the hour and post selling his house he can return the money to her.
After giving handover the money to Avinash, Yash drops Arundhati at her home in Dombivli, and Arundhati reveals her fear that whether Avinash will return the money and that amazes Yash. They also talk about the Samridhi Mansion's problem. At the end of the episode, Yash insists Arundhati return home and she gives a thought to it.
Stay tuned for more updates on your favorite TV show - Aai Kuthe Kaay Karte.



Image Source: hotstar