Aai Kuthe Kaay Karte, September 06th, 2021, Written Updates Of Full Episode: Sanjana Prepares A Romantic Surprise For Aniruddha
Aai Kuthe Kaay Karte, September 06th, 2021, Written Updates Of Full Episode: Sanjana Prepares A Romantic Surprise For Aniruddha. But the surprise gets ruined, as Shekhar brings Nikhil to the Samruddhi mansion.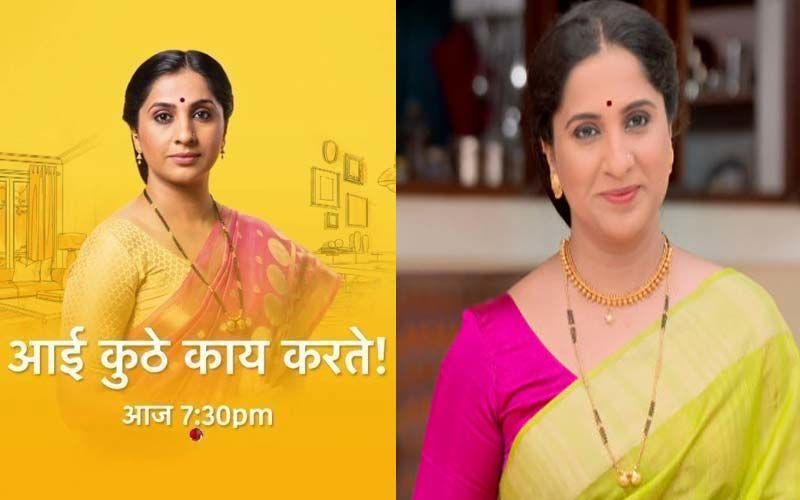 As her health stabilizes, Kanchan returns from the hospital. On her return, Appa gives a surprise to everyone as he splits the ownership of the Samruddhi mansion between Aniruddha and Arundhati. Naming them as his successors, Appa shocks Sanjana, as she tries to take everything in her hand. Arundhati stays at the mansion for few more days to take care of Kanchan. On the next morning, Aniruddha gets ready for an interview and Sanjana gets ready for work while everyone is having breakfast. As Aniruddha tries to eat his favourite breakfast, Sanjana stops him calling the food unhealthy.
Now, in today's Aai Kuthe Kaay Karte episode, Sanjana takes Aniruddha's responsibility of food in her hand and stops him from eating the homemade cultural breakfast. As she goes to make the juice and coffee, Aniruddha stops Sanjana saying that he doesn't want breakfast. While Aniruddha wants to eat the Thalipith made by Arundhati, Sanjana refuses and stops him as well. They then leave for work, telling everyone that they'll pick something up on their way to the office. Further, Arundhati takes Gauri's singing classes. While both are rehearsing, Yash enters the room and quietly listens to them. Arundhati asks him if he needs something. Saying that he doesn't need anything, Yash asks Arundhati to sing one song for his short film. Arundhati refuses to record a song, as she feels nervous. But requesting her, Yash encourages her saying that she won't make fun of herself as he'll always be there at the studio with her. After a while, Arundhati finally gives in to his request, as Gauri also encourages her.
To surprise Aniruddha, Sanjana decorates his bedroom with flowers, candles, and all the romantic stuff. After returning home, Aniruddha gets surprised to see his bedroom. Sanjana welcomes him while asking him if he's not going anywhere. As Aniruddha says that he isn't going anywhere, Sanjana asks him to spend some quality couple time with her. While the couple is having a romantic time, Sanjana hears a voice from the living room. As she realizes that it's the voice of her son, Sanjana quickly rushes to the living room. There, she gets shocked to see Nikhil and Shekhar. As she asks Shekhar why did he come, Shekhar tells her that Nikhil wanted to meet his mother and tell her about his academic results. Shekhar also says that Nikhil is going to stay with her for few days. As Sanjana asks Shekhar why didn't he inform her earlier, Shekhar says that he tried to contact her but she didn't reply. Meanwhile, Nikhil has a nice talk with Arundhati. As Shekhar gets confused on whether to let Nikhil stay, Arundhati tells him that it's okay to let him stay. Sanjana blames Shekhar and Arundhati for planning this. Shekhar then confronts her with harsh words. And as Sanjana feels that everyone is trying to ruin her and Aniruddha's quality time, she argues with Shekhar. Further, Aniruddha yells at Shekhar and asks agrees on letting Nikhil stay home. While leaving, Shekhar asks Sanjana exactly how many days she wants Nikhil to stay with her. He then warns her that once he takes Nikhil back, he won't be meeting her again.
Image Source: Instagram/aai_kuthe_kay_karte_official, hotstar