Aai Kuthe Kaay Karte, September 16th, 2021, Written Updates Of Full Episode: Sanjana Seeks Forgiveness From Nikhil
Aai Kuthe Kaay Karte, September 16th, 2021, Written Updates Of Full Episode: Sanjana Seeks Forgiveness From Nikhil. Arundhati advises the best course of action for her as a mother.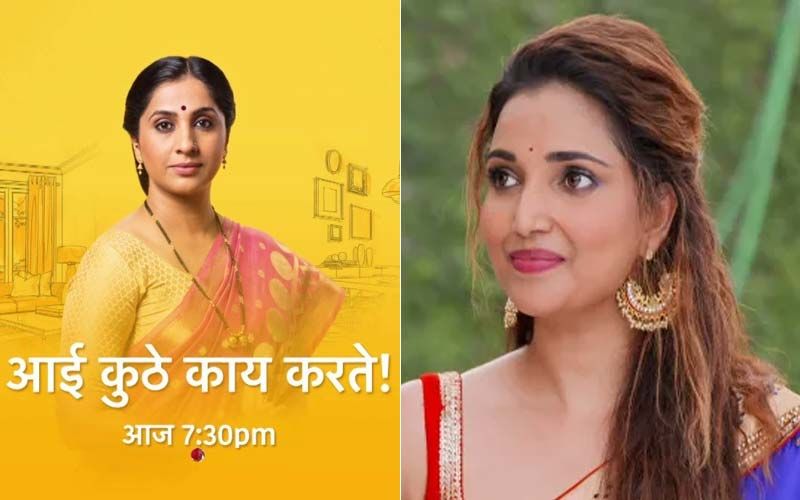 Today's episode starts with the conversation between Sanjana and Aniruddha. Sanjana is completely shattered. When Aniruddha tries to find out that whether she gets up early this morning, she says did not sleep well last night. She has a fear of becoming homeless as well after being jobless. With immense grief, she reveals her thoughts to Aniruddha, what happens if they will ask to leave home also. They both can manage but Nikhil does not deserve to be homeless. However, Aniruddha tries to console Sanjana and asks her to be relaxed. He also suggests that she should grab this opportunity to tune up with Appa (Vinayak Deshmukh) and Aai (Kanchan Deshmukh). He says instead of taking too much stress, it is better to upgrade and take proper rest, she nodded her head in agreement, and then she left the room to see Nikhil.
Nikhil is with Appa Ajoba (Vinayak Deshmukh) and Aaji (Kanchan Deshmukh). Appa Ajoba is teaching him to recite Marathi Manache Shlokas and trying to inculcate the moral and family values into the little boy. Arundhati also joins them, meanwhile, Sanjana enters and tries to seek forgiveness from Nikhil for scolding him. But, Nikhil asks her to call his father Shekhar Dixit to take him home back, as he is not interested to stay with Sanjana and by saying this he leaves from there. Appa also goes after him calling the little boy Nikhil.
Sanjana with tears in her eyes goes into the kitchen and tries to prepare coffee for herself, Arundhati enters the kitchen and looking at her stressed and distorted she makes coffee for Sanjana. Arundhati tells her that Nikhil is a little boy and she should handle him with love and compassion. He will certainly understand her problems. When Sanjana requests Arundhati to retain Nikhil with them to inculcate moral and family values into him then in return Arundhati gives her a befitting answer and suggests her that she should not speak against his father (Shekhar Dixit) as it is creating a gap between her and Nikhil because he loves his father very much.
Arundhati enters Isha's room for the routine practice of music and she receives a call from Avinash Deshmukh, who sounds a little worried and requests to see Arundhati urgently.
In the kitchen, Kanchan and her domestic help Vimal are in some hot yet comic discussions regarding daily chores and meanwhile, Arundhati enters, but Kanchan as an elder of the family tries to explain to her the behavior of an employee with the employer. As an employee, Kanchan reveals that she expects Sanjana to be harmonious with her employer too, interestingly, Vimal and Arundhati like Kanchan's all suggestions.
Image source: Hotstar