Aai Kuthe Kaay Karte, September 22nd, 2021, Written Updates Of Full Episode: Everyone Bursts Out Of Happiness When Arundhati Tells Them About Abhishek And Anagha's Decision
Aai Kuthe Kaay Karte, September 22nd, 2021, Written Updates Of Full Episode: Everyone bursts out of happiness when Arundhati tells them about Abhishek and Anagha's decision.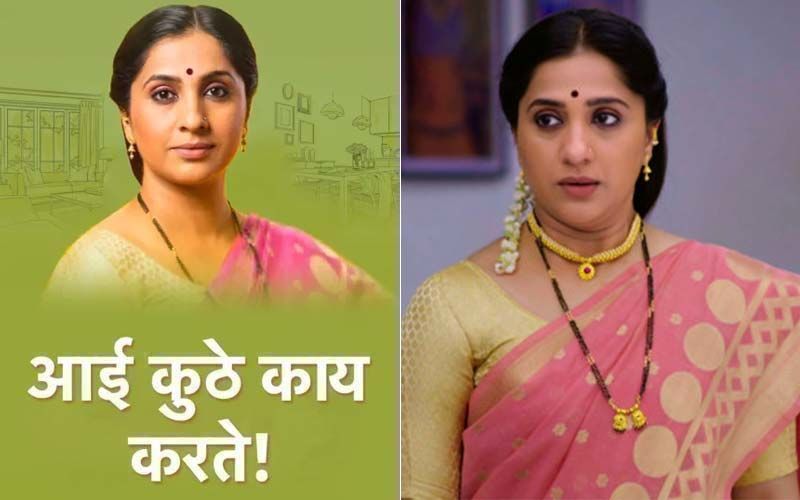 This Ganesh Chaturthi brings so much happiness to the Deshmukh family. What everyone was praying for so long, happens and Anagha agrees to give Abhishek another chance. Abhi ceases the chance and expresses his feelings when he and Anagha are searching for plates at Gauri's house. And just when he thinks that Anagha's answer is no, Anagha surprises him and accepts his proposal. Giving him a second chance, Anagha makes him promise not to leave her once again. Arundhati and Yash then stumble upon the couple. Arundhati then asks them to take time to finalize the decision, but Abhi and Anagha tell her their final decision.
Now, in today's Aai Kuthe Kaay Karte episode, Appa, Kanchan, and Avinash have a good conversation in the living room. While Appa and Kanchan try to stop Avi from leaving, Avi tells them that he'll be visiting them for two days every week. While they are talking, Arundhati rushes home with a smile on her face. Without talking to anyone, Arundhati straight goes to Bappa and prays to him. Everyone asks her why she is so happy, then Arundhati tells them that Abhi and Anagha have decided to get back together. This news makes everyone happy and Appa also says that he'll talk to Anagha's parents as soon as possible. Appa gives Bappa the credit for the fulfillment of their wish. As he says that Avinash also prays at Bappa to take away his problems as well, inflow. As Appa and Kanchan ask him about his problems, Avi changes the topic and blames Neelima for being his problem. While Kanchan buys his lie, Appa suspects that something is going on with him, as Arundhati also acts differently when the topic comes up.
On the other hand, Sanjana requests her boss to give her a second chance at her job. Saying that it depends on the management, her boss asks Sanjana to meet him one-on-one. Sanjana tells everything to Aniruddha as he asks her. Aniruddha also feels worried as both of them are jobless. But Sanjana stays firm and confident about regaining her job. Meanwhile, Abhi stares at his photograph with Anagha, while daydreaming about her. While he's daydreaming, Yash and Isha come and tease him. After a while, Appa and Avinash come and they also join Yash and Isha. Further, Arundhati also comes and joins their team and offers a beautiful and romantic musical feast to Abhi.
Further, while Appa is working, Arundhati appears in front of him and they talk about Abhi and Anagha's wedding. After that Appa asks Arundhati a question about Avinash, as he suspects that something is wrong with him. As he keeps asking her, Arundhati stands speechless in front of him, as she gets flashbacks from before.
Image Sources: Hotstar