Aai Kuthe Kaay Karte, September 2nd, 2021, Written Updates Of Full Episode: Abhishek Informs Avinash That Kanchan Has Stabilized And Will Be Discharged Soon
Aai Kuthe Kaay Karte, September 2nd, 2021, Written Updates Of Full Episode: Abhishek Informs Avinash That Kanchan Has Stabilized And Will Be Discharged Soon. Arundhati then prepares Kheer for Kachan as she demands from her.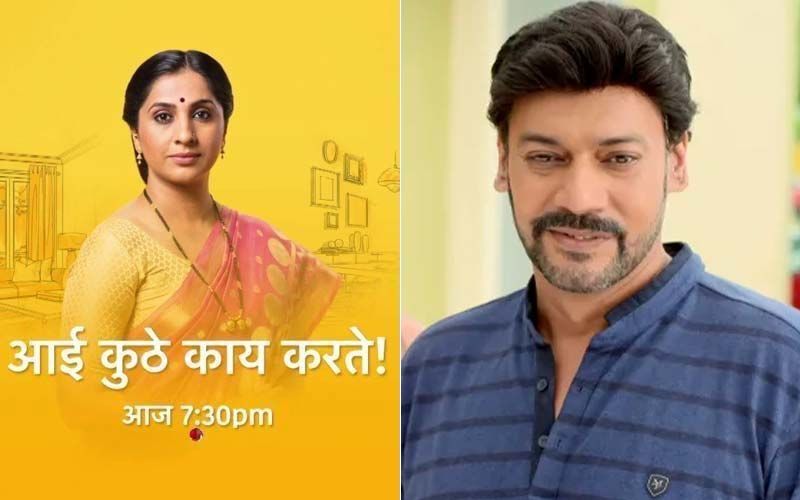 While trying to enter the house, Sanjana gets stopped by Kanchan at the doorstep. Not being able to handle everything that's happening around her, Kanchan gets a panic attack while lashing out at Sanjana. Everyone takes her to the hospital. While she's there, Appa feels restless at home. But Yash tries to calm him down.
Now, in today's Aai Kuthe Kaay Karte episode, Appa expresses his guilt about Arundhati, in front of Yash. Telling him that he wants to support his daughter with Kanchan. Appa tells Yash that for a moment he thought that he'd lost Kanchan. But comforting him, Yash tells Appa that Arundhati has become confident and she can handle her life very well now. He also tells Appa that Kanchan will be home soon and nothing can weaken her as well. Appa seems to have calmed down after hearing his words. Meanwhile, Sanjana waits for Aniruddha in his room. While looking around his room, Sanjana remembers her memories with him and blames Kanchan for ruining her first wedding night. Aniruddha returns after a while and Sanjana asks him about Kanchan's health. Aniruddha tells her that she's fine but he's worried about Appa as he's scared. As Sanjana tries to tell him how she's feeling after the humiliation, Aniruddha asks her not to compare herself with Aai-Appa. Further, he goes to freshen up, leaving the door of the cupboard, open. While going close it, Sanjana finds Arundhati's saree in Aniruddha's cupboard and throws it away out of anger.
On the other hand, Arundhati goes into Isha's room and finds an old photo album. Taking a look at pictures, Arundhati gets flashbacks of all the time she's spent with Kanchan. Worrying about her, Arundhati wishes her to return home safely, as she wants to spend more time with her. As she closes the album, Yash appears in front of her. Seeing her in tears, Yash asks Arundhati if everything's okay. Arundhati answers him and tells him that what happened today was a horrible thing. And it shouldn't happen again, as Aai-Appa won't be able to handle it next time. Then she tells Yash that she's going to talk with Aniruddha. Yash assures her that it won't happen again and asks her not to worry.
The next day, Appa misses Kanchan at the breakfast table. While he's lost in thought, Vimal comes home and tells him why she's late. As she doesn't get any response from him, Vimal asks him what's wrong. Appa then tells her what happened. At that time Avinash brings tea for Appa and asks Vimal to prepare breakfast. Avinash tries to consult Appa as he worries too much. And as he is about to call Abhi to see if Kanchan is okay, Avinash gets a call from him instead. Abhi informs him that Kanchan is fine and if her BP stays constant then she could be discharged on the same day as well. Hearing that Avi bursts out of happiness. And Avi tells Abhi that he's coming to the hospital to relieve him. Abhi then tells Avinash that Kanchan has asked for Kheer made from Arundhati's own hands. Avi then tells everything to Appa and leaves for the kitchen. Meanwhile, Aniruddha wakes up and gets shocked to see Sanjana in his bed. Sanjana makes him realize that he's married to her now. As he wakes up late, Aniruddha quickly gets ready as he wants to visit his mother before everyone else and ignores Sanjana.
In the kitchen, Arundhati and Vimal have a talk about Sanjana. While they are talking, Avinash appears in front of them and tells Arundhati everything about Kanchan's health status and that she's has asked for Kheer made from her hand. Arundhati quickly starts preparing Kheer and says that she's prepare everything that Kanchan likes. With an intention to stop Arundhati from leaving the house, Vimal tells her that she'd have to stay at the Samruddhi bungalow in order to do that



Image Source: Instagram/aai_kuthe_kay_karte_official, hotstar