Aai Kuthe Kaay Karte, Spoiler Alert, August 10th, 2021: Arundhati Attempts To Calm Her Mind With Singing
Aai Kuthe Kaay Karte, Spoiler Alert, August 10th, 2021: Arundhati Attempts To Calm Her Mind With Singing - She keeps getting flashbacks from the divorce days, as she sits for the singing practice.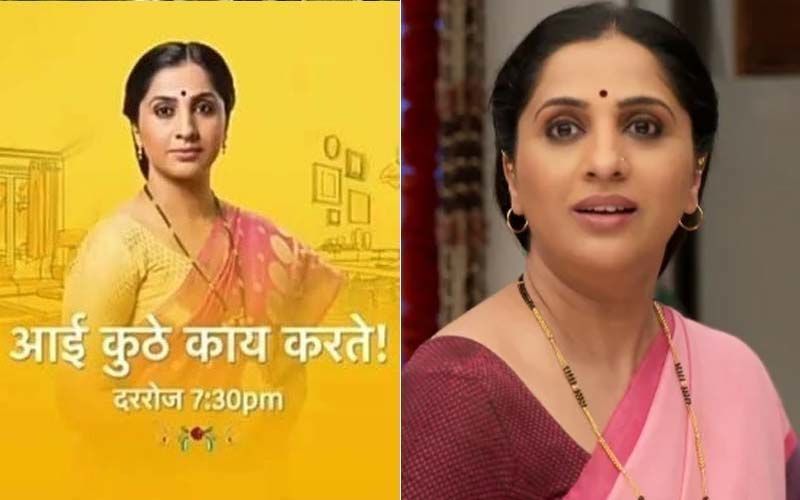 The Deshmukh family doesn't seem to be getting out of the sadness that Arundhati leaving the house brought to them. As Avinash asks Aai and Appa to stay at his place, Aniruddha misunderstands his intentions and gets into a fight with him. Their fight affects Kanchan in a bad way, as she falls sick after seeing her own children fight among themselves.
Aniruddha apologizes to Kanchan and both he and Avi swear to her that they won't ever fight again. Meanwhile, Gauri and Sanjana get into a skirmish as their opinions oppose each other. Sanjana then leaves Gauri and visits Samruddhi bungalow as she gets a call that changes her mood completely.
As she bumps into Yash while Yash is running around the house, Sanjana spoils the mood of the Deshmukh family. Back at Vidya Tai's house, Arundhati tells her mother and brother that she'll also lend a hand in the daily economical needs of the house. As Vidya Tai refuses to accept her help, Arundhati tries to explain to her. At that time, Anagha enters the house and has a good conversation with Arundhati and her mother. She also tells Arundhati about Abhishek's visit to her place. Then Anagha leaves Arundhati, assuring her that she'll visit her every week.
Further, in tomorrow's Aai Kuthe Kaay Karte episode, Arundhati sits for her usual singing practice. As starts playing Tanpura and practices her Raga, Arundhati starts getting flashbacks from the day of her divorce. Starting from the moment that she left the house till the moment she signed her divorce papers. These thoughts start distracting Arundhati's mind. And she finds it difficult to get them out of her mind.
Then she stops for a while and explains to herself that being helpless and innocent won't do anymore. Strengthening herself, Arundhati says to herself that she needs to become a proper independent woman in order to live her life happily for herself and her family.
Image source: instagram/aai_kuthe_kay_karte_official/SpotboyE