Aai Kuthe Kaay Karte, Spoiler Alert, August 17th, 2021: Arundhati Gets Her Surgery Done
Aai Kuthe Kaay Karte, Spoiler Alert, August 17th, 2021- Arundhati gets her surgery done. While looking after her with Anagha, Abhishek asks Anagha to give him one more chance.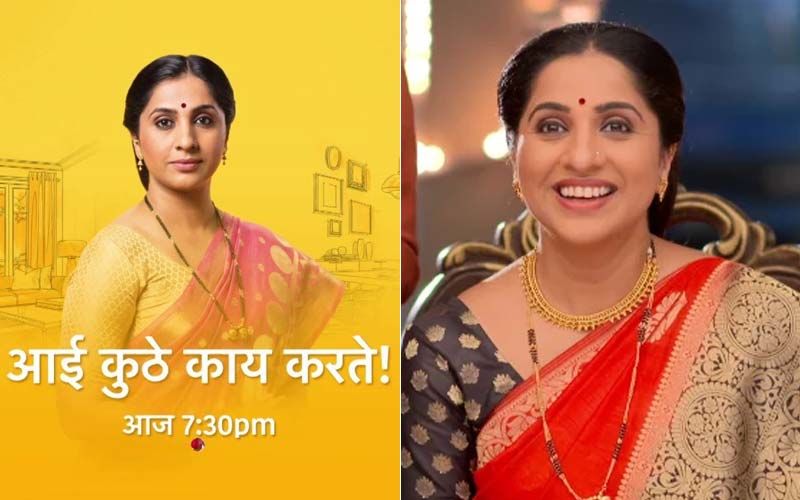 As she's finally divorced from Shekhar, Sanjana is excited to get married to Aniruddha. Deciding to go shopping, Sanjana visits the Deshmukhs to call Aniruddha. But she gets insulted by Kanchan and Avinash, in front of Aniruddha. Kanchan tells Aniruddha that she won't allow Sanjana in her house, as Yash tells Aniruddha that he'll leave the house if Sanjana enters the family. Meanwhile, Arundhati is looking for a new job as she faces an economical crisis. Anagha then pays a surprise visit to her and gives her one more surprise, offering Arundhati a new job opportunity. After learning the details and that the job is social work, Arundhati quickly agrees to accept the job. At Gauri's house, Sanjana gets into a quarrel with Gauri as she tries to share her excitement for the wedding. Being unenthusiastic about Sanjana's wedding, Gauri tells her that no one from the Deshmukh family is going to attend her wedding. But Sanjana still sticks to her decision. Meanwhile, Kanchan reminisces into Arundhati's thoughts, as she takes a look at Arundhati's jewelry. After Kanchan and Appa are done talking about Aniruddha, Neelima enters the room and looks at the jewelry. Seeing this much gold, makes her greedy self come out. Further, Arundhati visits Dr. Vasudh with Abhishek. Seeing all the reports, Dr. Vasudha tells Arundhati that her reports are normal and she should get her surgery done, the next day. Dr. Vasudha then tells her about the surgery details and what care should she take after the surgery.
Further, in tomorrow's Aai Kuthe Kaay Karte episode, Arundhati visits Dr. Vasudha on the next day to get the surgery done. As the surgery gets done, Arundhati rests at the hospital and Abhishek looks after her. After knowing that Arundhati's surgery is done, Anagha visits the hospital to look after her as well.
While Arundhati is sleeping, Anagha and Abhi have an emotional talk. Anagha tells Abhi that she's known Arundhati for a year and she knows everything that she's gone through. She further tells him that whenever Arundhati needs her help, she'll always lend her hand to her. Hearing her, Abhi puts his hand forward to Anagha, asking her to give him one more chance. Anagha also seems to be giving him a second chance, as she raises her hand.
Image source: Hotstar