Aai Kuthe Kaay Karte, Spoiler Alert, August 18th, 2021: Anagha Picks Up Arundhati For Her Appointment
Aai Kuthe Kaay Karte, Spoiler Alert, August 18th, 2021: Anagha Picks Up Arundhati For Her Appointment: Abhishek looks concerned, as Dr. Vasudha tells him something after Arundhati's operation.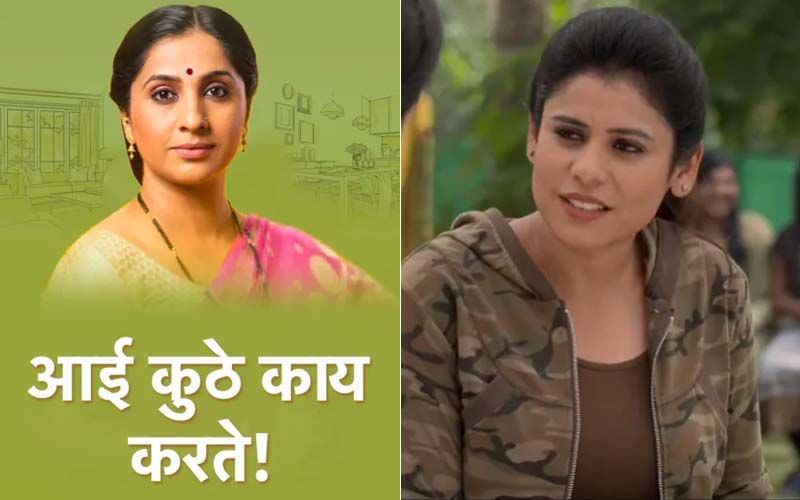 On their visit to Dr. Vasudha's hospital, Arundhati and Abhishek learn that Arundhati's reports are normal. Dr. Vasudha then asks Arundhati to get admitted, the next day for her surgery. As Arundhati seems to worry, Dr. Vasudha explains everything to her in detail and Abhi also tells her not to worry about anything. Further, he requests Arundhati to come home with him after the operation, as it would be better for her as well. Then Arundhati returns home and tells her mother and brother, everything that happened at the hospital. As they get worried, Arundhati asks them not to worry. Back at Samruddhi bungalow, Abhi returns from the hospital, telling everyone about Arundhati's surgery. He then tells everyone that he's asked Arundhati to come home with him.
Everyone agrees with him, but as he tells them that Arundhati is hesitant, Kanchan volunteers to take care of her at her mother's house. Appa asks her not to go there, as she herself won't be able to handle the traveling. And then as everyone requests Appa and Avi to ask Arundhati, Appa tells them to bring Arundhati home without asking her permission. Then Sanjana enters the house and gets insulted as she tries to interfere in this topic. Meanwhile, Aniruddha also agrees with everyone, as Abhi tells him everything that happened and what they've decided. Sanjana gets upset with this decision and decides to get married into this house, asap.
Further, in tomorrow's Aai Kuthe Kaay Karte episode, Arundhati gets ready for her surgery the next day. Sudhir decides to accompany her to the hospital and they wait for an auto outside the house. At that moment, Anagha surprises Arundhati by bringing her car to her. As she asks her how did she come, Anagha answers Arundhati that she knew that Arundhati wouldn't ask for anyone's help, so she came by herself.
Anagha then takes Arundhati to the hospital, where Abhi meets them. Dr. Vasudha then takes Arundhati to the operation theatre and begins the surgery. As Abhi and Anagha wait outside for the surgery to get complete, Dr. Vasudha comes out with a serious face. And she tells Abhi something that makes him feel concerned and shocked.



Image source: Hotstar