Aai Kuthe Kaay Karte, Spoiler Alert, August 5, 2021: Arundhati's Mother Is Devastated Due To The Divorce
Aai Kuthe Kaay Karte, Spoiler Alert, August 5, 2021: Arundhati's Mother Is Devastated Due To The Divorce. As she refuses to eat anything, Arundhati feeds her mother with her own hands while holding back her own emotions.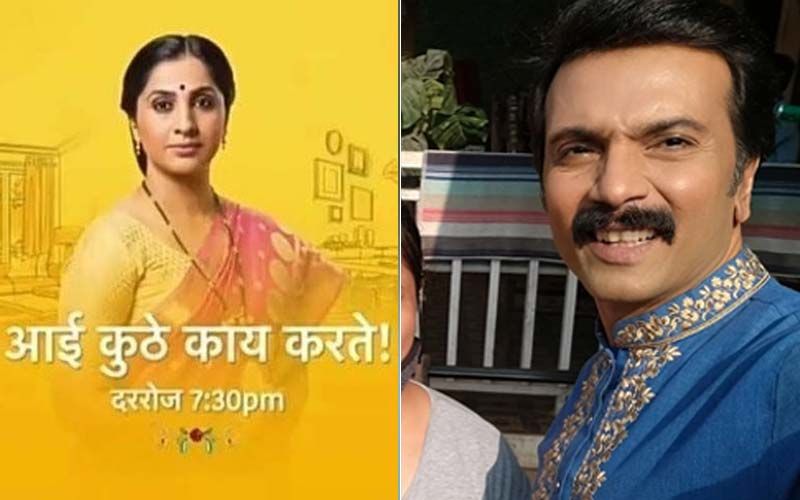 Arundhati and Aniruddha officially sign their divorce. The divorced couple has their final tea together as Aniruddha requests Arundhati. While having their tea, Arundhati asks Aniruddha to take care of the family and Sanjana as well. While leaving both ask each other to take care of themselves. Further, as they both go their separate ways, Arundhati calls Aniruddha and hands him over the Manngalsutra. Aniruddha controls his emotions and takes the Mangalsutra. After leaving the court, Arundhati breaks down and starts crying where Yash sees her and takes her to her mother's house. Returning home, Aniruddha also gets devastated with guilt. He goes to his room without saying much and as Kanchan goes to see him, he starts crying in front of her. Meanwhile, Arundhati returns to her mother's home where everyone is waiting for her. Everyone gives her moral support. Devika asks her to let out all of her emotions while asking her to visit her home. She also brings out the topic of Arundhati's surgery while leaving the house.
Further, in tomorrow's Aai Kuthe Kaay Karte episode, Arundhati's mother gets shocked to hear about Arundhati's surgery. Not having told her before, Arundhati tells her mother about her illness and the surgery that Dr. Vasudha had suggested to her. After that Devika leaves the house. Then Arundhati sits for lunch with her mother and brother.
The fact that her daughter is divorced brings unbearable pain to Arundhati's mother. Thus, while having lunch she brings out the topic about Aniruddha. Crying about what happened to her daughter, Vidya says how can Aniruddha say that he doesn't love Arundhati after having three children with her. As she starts crying, Arundhati tries to stop her and asks her to eat her lunch. Vidya refuses to eat saying that she doesn't want to eat anything. Calming her down, Arundhati asks her if she should feed her with her own hands. Controlling her own emotions, Arundhati feeds her mother, while her brother Sudhir watches them and gets emotional himself.
Imageb source: instagram/milindgawali/SpotboyE