Aai Kuthe Kaay Karte, Spoiler Alert, December 1st, 2021: Arundhati Reaches Late At Samridhi Mansion
Aai Kuthe Kaay Karte, Spoiler Alert, December 1st, 2021: Arundhati Reaches Late At Samridhi Mansion. Later Very Firmly Answers Anirudh's Questions.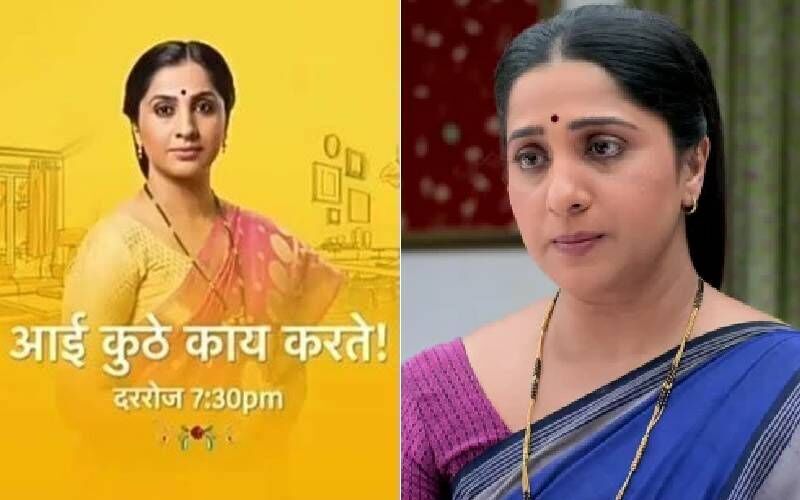 As we see in the previous episode that, Arundhati and Ashutosh start the rehearsal session. He recites his song and informs that its music is composed by Yash. Arundhati feels very happy for singing a song which is composed by her son. The date of Anagha and Abhishek's marriage is fixed which Arundhati is not aware of and Anagha asks for the list of guests and Abhishek expects Arundhati home, he tries to call her. But, she is in rehearsal so Vinayakrao stops him from disturbing her. Hearing this Abhishek loses his temper. Anagha tries to make him understand but he argues. Sanjana takes advantage and instigates Abhishek against Arundhati.
Arundhati finishes her rehearsal and tries to take leave from Sulekha and Ashutosh. Then, Sulekha asks Ashutosh to drop Arundhati home as it is already late. Arundhati tries to avoid the drop but out of concern Sulekha says next time it would be better to leave on time, so she agrees with her and she leaves
In the upcoming episode, as the promo suggests, Arundhati reaches Samridhi Mansion, as expected, late. She asks Kanchan and Vinayakrao that hopefully, they have finished their dinner. Anirudh is also sitting there and asks Ashutosh must have dropped her. She gives a befitting reply and asks is this the reason he is sitting here till late. He opposes the arrangement of rehearsal sessions at Ashutosh's residence. Arundhati firmly and confidently replies that they will have sessions at his residence. Anirudh and Kanchan are taken aback by her straight and blunt answers. Arundhati has taken her stand and she looks confident on her move.
How will Kanchan and Anirudh react to these blunt answers of Arundhati? The wedding date is fixed, so how Arundhati will manage the rehearsal and responsibilities? Stay tuned for more updates on your favorite TV show - Aai Kuthe Kaay Karte.