Aai Kuthe Kaay Karte, Spoiler Alert, November 23rd, 2021: Kanchan Reveals Her Disagreement On Ashutosh's Regular Visits
Aai Kuthe Kaay Karte, Spoiler Alert, November 23rd, 2021: Kanchan Reveals Her Disagreement On Ashutosh's Regular Visits. Abhishek Crosses The Limit And Arundhati Warns Him That She Cannot Hear A Single Word Against Her Character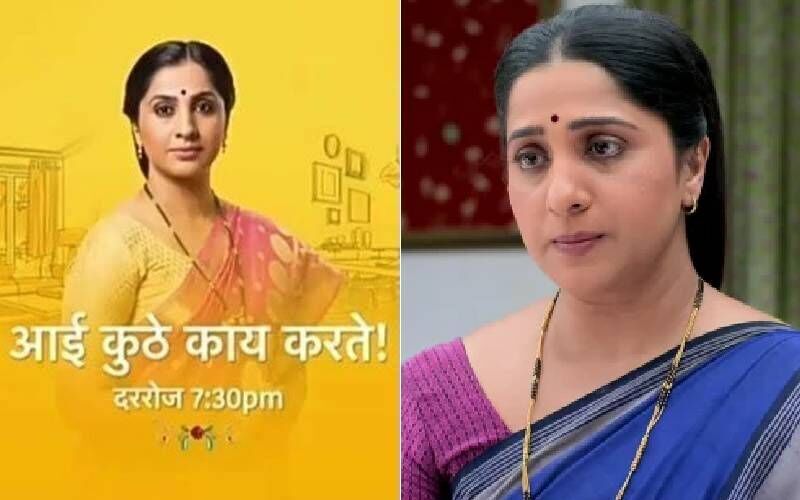 We saw in the previous episode that after dropping Krishna Ashutosh breaks the ice and discusses their hobbies when they were driving towards Arundhati's residence. However, Kanchan becomes uncomfortable and Vinayakrao tries to make her understand but she does not get convinced.

As Ashutosh and Arundhati reach home, Yash, Gowri, Anirudh, and Sanjana also meet Ashutosh where Sanjana and Ashutosh have some sarcastic conversation and Ashutosh gives befitting answers to Sanjana's questions. Ashutosh relishes Arundhati's association and now he accepts that he does love Arundhati but does not expect anything in return for his love. He is happy with Arundhati's friendship and being around her. Arundhati and Yash arrive with good news. They repay the whole loan amount and release the property papers. Kanchan and Vinayakrao get emotional and sigh in relief. However, this good news disappoints Anirudh and Sanjana.
Abhishek also looks angry with Ashutosh and Arundhati's association, he makes a startling remark regarding Arundhati and Ashutosh's friendship. Kanchan also reveals her disagreement with Ashutosh's regular visits to Samridhi Mansion and asks Arundhati to stop all. Then, Arundhati asks Kanchan that why she did not question Anirudh when Sanjana is in friendship with him for the last thirteen years. Listening to this, Abhishek disagrees that a mother could not have any male friends. To which, Arundhati, warns Abhishek that she cannot bear a single word against her character. Now, she is learning to take her stand strongly.
What will Abhishek reply? Will any family member defend Arundhati's statement? Stay tuned for more updates on your favorite TV show - Aai Kuthe Kaay Karte.