Aai Kuthe Kaay Karte, Spoiler Alert, November 25th, 2021: Anirudha Teases Arundhati On Fixing Date Of Abhishek's Marriage
Aai Kuthe Kaay Karte, Spoiler Alert, November 25th, 2021: Anirudha Teases Arundhati On Fixing Date Of Abhishek's Marriage. Later, Arundhati Gives An Unbearable Shock To Deshmukhs.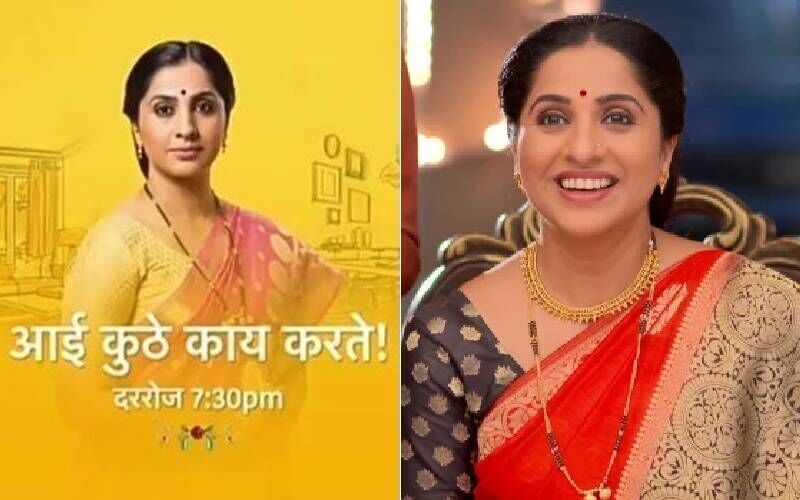 We see in the previous episode that, Arundhati and Anirudha are having a heated discussion. She firmly replies to every argument of Anirudh. She clarifies her intentions of moving forward with the people whom she likes and whoever gives her a good opportunity. She strongly replies to every question raised by Anirudh, Kanchan, and Abhishek. She shows her mettle and that is getting unbearable to some of her family members.

Later, Sanjana tells Anirudha that they should take advantage of Arundhati and Ashutosh's friendship as well and reminds him that Arundhati is no more his wife so he should not get affected by whatever she does in her life. To which Anirudh answers in fierce anger that he gets affected by Arundhati's every move and Sanjana has taken aback by this revelation.
Devika tries to find out from Ashutosh that whether he is favoring Arundhati or really giving her a break? Ashutosh replies that he is just giving a break rest she will handle ably, he assures Devika. However, he also shares his doubts about her family's intention with her progress and Devika agrees that they must be uncomfortable with her progress because for twenty-six years they dominated Arundhati and always underestimate her. But, she assures that Arundhati surely takes her stand and overcomes every situation. Hereafter, Yash gets very disappointed with the intentions of his father, Anirudh for Arundhati. But, he does not like to support such male chauvinism and promises to help Arundhati in every aspect of her life.

Wherein, Anirudha uses Kanchan to undermine Arundhati and Ashutosh's bond. He keeps on telling her all the ill effects of their friendship to her, even at a point Anirudh calls Ashutosh a fraud and doubts his decision of getting settled in India. Kanchan gets convinced as she also does not like Arundhati and Ashutosh's friendship. Arundhati shares her thoughts with Gowri and she also motivates her. Gowri asks Arundhati to focus on her work and let the people think. Anirudha never misses any chance to tease Arundhati and she accepts them as challenges. Later, she gives an unbearable shock to everyone.
In the upcoming episode, Anirudha can be seen teasing Arundhati on fixing the marriage date of Abhishek. However, Abhishek dislikes Arundhati working with Ashutosh. He tries to malign Yash's decision also of meeting Ashutosh but meanwhile, Arundhati enters and gives a befitting reply. Abhishek and Anirudh do not stop here, they continue to belittle her and doubt her managing work and life. They suggest she should not work till Abhishek's marriage. To which she reacts and says that she is withdrawing her as she is not capable and let Anirudh should take the whole responsibility of it. Her statement gives an unbearable shock to everyone. Now Abhishek and Anirudh will react? How Kanchan and Sanjana will react to this statement? Who all will support Arundhati? Stay tuned for more updates on your favorite TV show - Aai Kuthe Kaay Karte.