Aai Kuthe Kaay Karte, Spoiler Alert, October 9th, 2021: Arundhati Shifts To Gauri's Flat For Taking Care Of Kanchan And Appa
Arundhati shifts to Gauri's house as it is opposite to Samridhi Mansion, because taking care of family members is easy for Arundhati, as she does not want to live under the same roof with Aniruddh and Sanjana.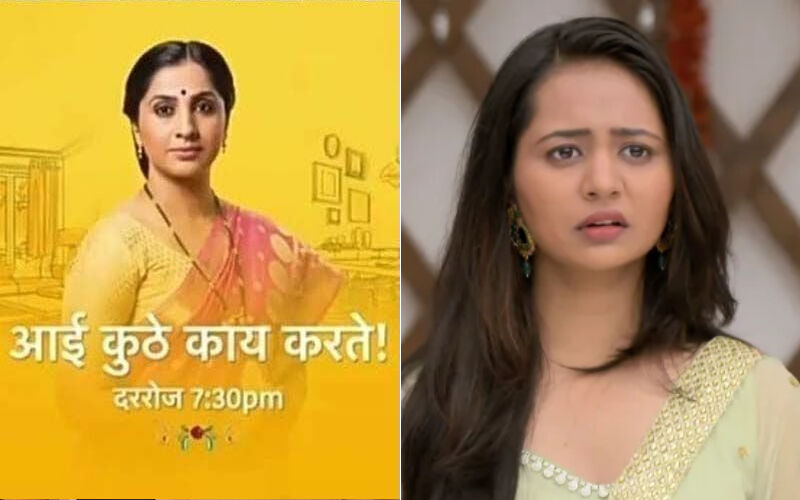 As we see, in Samridhi Mansion all family members are going under massive mental stress because of Sanjana's maid, as she crosses her limit and asks to send Aai to old age home, which hurts everyone except Sanjana. While Arundhati does not bear this statement of maid and she interrupts her, also warn her to speak politely else she can leave the job. The maid also misbehaves with Arundhati, then Aniruddh pays her salary of the month and she leaves.
Later, Arundhati and Yash arrange the required money for Avinash to return the loan amount. Initially, Avinash refuses, but when Arundhati makes him understand the need of the hour and post selling his house he can return the money to her. After handover the money to Avinash, Yash drops Arundhati at her home at Dombivli. They also discuss the Samridhi Mansion's problem. At the end of the episode, Yash insists Arundhati return home and she gives a thought to it. But, Arundhati expresses her feeling that she is comfortable in Samridhi Mansion in the presence of Aniruddha and Sanjana and she is also worried about the health of Aai (Kanchan Dekshmukh) and Appa's (Vilasrao Deshmukh). So, Yash suggests to her that she may shift to Gauri's flat because she stays opposite Samridhi Mansion. This will help Arundhati to take care of her family members and benefit from her association.
Later, at the time of breakfast, when Aniruddha recognizes that the breakfast has a taste of Arundhati's cooking then Aai informs that she has prepared the breakfast and she is living opposite to Samridhi Mansion. Looking at this, Sanjana goes to Gauri's flat and brawls with Arundhati, she gives her befitting replies.
What will Sanjana do next? How Aniruddha will react to Sanjana's arguments? Stay tuned for more updates on your favorite TV show - Aai Kuthe Kaay Karte.
Image source: Hotstar