Aai Kuthe Kaay Karte, Spoiler Alert, September 22nd, 2021: Avinash's Behavior Bothers Appa
Aai Kuthe Kaay Karte, Spoiler Alert, September 22nd, 2021: Avinash's Behavior Bothers Appa - As he seems worried about something. Not knowing what happened, Appa asks Arundhati if she knows something?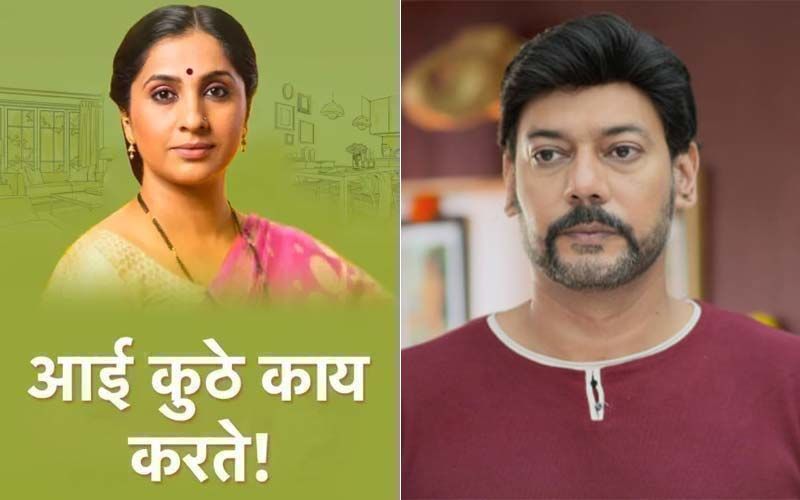 This Ganesh Chaturthi surrounds the Deshmukh family with joy and happiness. Everyone welcomes Bappa with joy. Anagha's presence at Bappa's Aagaman surprises Abhi, as he gets more than happy seeing her. Everything works out great even though Sanjana trying to take Arundhati's place bothers everyone. After the Pooja, everyone has a nice conversation, while all the ladies get to their house chores. Meanwhile, Kanchan Aai has an argument with Sanjana, after which the whole family has an interesting conversation. As Aniruddha and Avinash start talking about their childhood friends, Avi starts teasing Aniruddha by asking him about the girl who had a crush on him. Aniruddha gets nervous as everyone tries to ask him questions about her. Further, he leaves the house, as Kanchan Aai asks Avi to invite that girl over for Ganesh Chaturthi.
Further, while searching for plates Abhi and Anagha stumble upon an emotional situation. As the couple gets awkward when Anagha holds Abhi's hands while trying to grab plates from his hand, Abhi makes the move. Making his move, Abhi expresses his feelings for Anagha and how he still can't get her out of his mind. Abhi tells her that she's become a part of him that can never be separated from him and asks for another chance. But as Anagha doesn't say anything, Abhi loses hope and leaves her hand. But at that moment, Anagha gives him a shock, as she asks him why did he leave the hand. Anagha then opens up to him and tells him that she also loves him and that she is giving him another chance. Further, when the couple is lost in each other, Yash and Arundhati stumble upon them and tease them. Arundhati asks them to take time if they want, but both of them tell her their decision. Then, Arundhati warns Abhi not to mess it up again and thanks Anagha for giving another chance to her son.
Further, in tomorrow's Aai Kuthe Kaay Karte episode, although the family is happy and overjoyed, Appa notices Avinash's bothersome behavior. Not knowing what has happened with him in the past few days, Appa suspects that something is wrong with Avinash. Rectifying his suspicions, Appa calls Arundhati and talks with her secretly.
As Avinash leaves the house, Appa calls Arundhati and asks her if Avi is tensed about something. He further says that even though Avi is not telling anyone, he feels that something has happened to him, as he refuses to stay at home even though he said that he'll stay with his family. As Appa suspects something is wrong with Avi, Arundhati feels troubled if she should tell Appa what happened or not?
Image Source: Hotstar