AB Aani CD: All Shows Postponed Due To Covid 19 Pandemic Fears After Only A Few Days Of Release
AB Aani CD makers announce that further shows are postponed due to COVID 19 pandemic fears.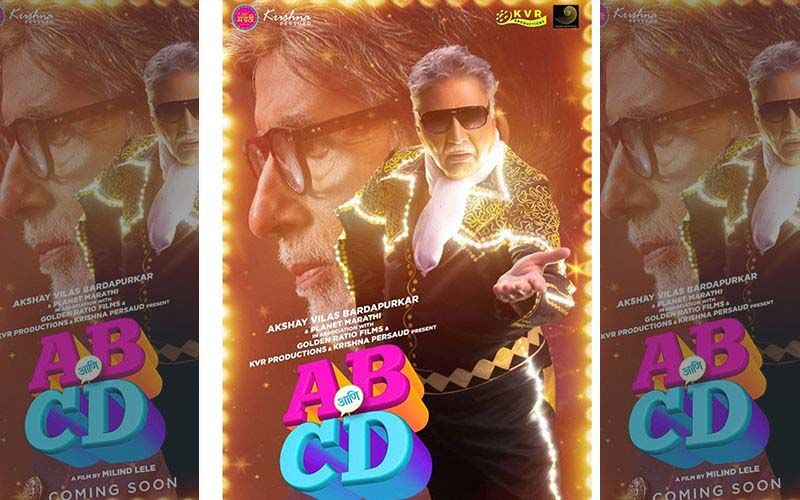 Amitabh Bachchan's debut in the Marathi film industry AB Aani CD released on March 13, 2020, across Maharashtra and now the film's shows are postponed till further notice due to the pandemic fears of Coronavirus. The film stars Subodh Bhave, Sayali Sanjeev, and Akshay Tanksale and others and fans who have been eager to watch the film are now further excited because the early moviegoers share amazing response on the film!
Recently the makers released a trailer featuring the lead veteran actor Vikram Gokhale and the cast getting geared up for Amitabh Bachchan. The trailer has already created a buzz in social media. The teaser showcases the life of Vikram Gokhale, a weary and tired senior citizen who loves to paint, but his family has no respect or admiration for him. He thinks 'The old age is nothing but a humiliating phase of life. His life changes when he receives a letter from Amitabh Bachchan! Apparently AB - Amitabh Bachchan and CD Chandrakant Deshpande, are school time besties. The sudden respect, the praise, the attention he gets, is both relieving and disturbing for him. In the event, when Gokhale loses all hope that Amitabh Bachchan will turn up for his friend, he hears Amitabh calling out to him, 'Chandu, Mi Aloy'.
Helmed by Milind Lele, Akshay Bardapurkar under Planet Marathi Production, Golden Ratio Films, and KV Reddy Productions will present AB Aani CD soon after the Coronavirus spread is under control.
image source:-instagram/abaanicdfilm