Addict: Mukta Barve's New Storytel Audio Series Will Send Shivers Down Your Spine
Get ready to experience the thrill of Addiction, with the voice of the Marathi Industry's renowned actress Mukta Barve, for the first time.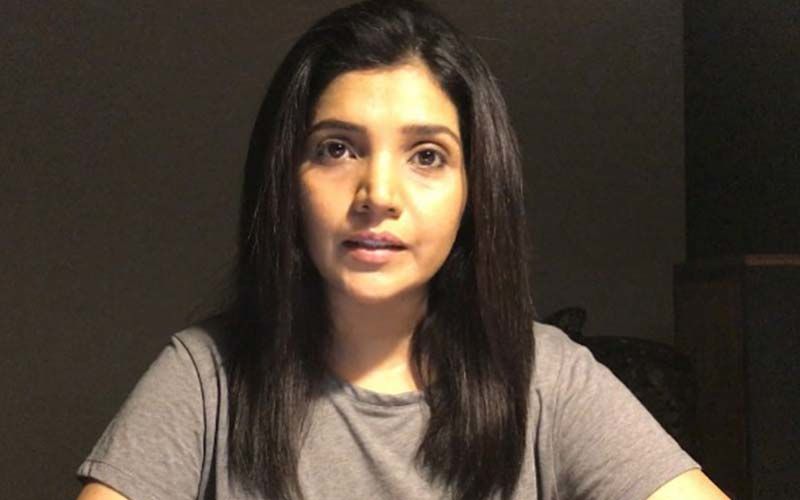 After showing her amazing acting skills over the years in many Marathi TV series, films, and plays, actress Mukta Barve will now amaze fans, not with her acting but with her voice. Mukta recently shared a post on her Insta handle, which is a poster of her new story "Addict", which she has narrated for the Storytel Marathi app. This story is written by writer Mayuri Walke and has a thrilling genre.
Mukta said in her post that because she likes this genre, she started feeling the story herself and had a thrilling experience while she was reading it.
She also posted a promo video after this poster, in which she talked about her experience and some details of the story.
This is the story of Dr. Raksha, who faced an unexpected incident in her life which led to a strange addiction. But this is not an addiction to drugs, alcohol, etc. this strange addiction of hers gave a thrilling and frightening turn to her life.
Want to know what this addiction is?
Then make sure to check out this amazing story that is available on Storytel Marathi. This is also Mukta's first series on Storytel, so her fans are pretty excited to hear her voice.
Actress Mukta Barve is one of the most talented and renowned actresses in the Marathi industry. Her Marathi TV shows like Eka Lagnachi Dusri Gosht, films like the series of Mumbai-Pune-Mumbai, Double Seat, Jogwa, Lagna Pahave Karun, etc. are some of her most popular and loved works in the industry.

Image source :instagram/muktabarve/