Ajinkya: Bhushan Pradhan Will Be Seen Romancing Prarthana Behere In His Next Marathi Film
Bhushan Pradhan and Prarthana Behere in A. Kadir's next directorial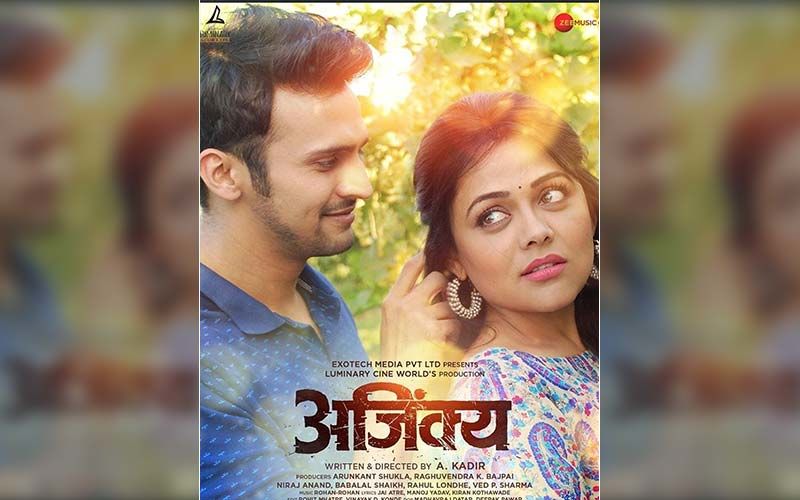 Bhushan Pradhan is coming to the silver screen in a brand new film Ajinkya. The makers have shared a teaser poster of the film where Bhushan is posing in an intense pose in the backdrop of tall skylines. You can see a similar poster of Prarthana engrossed in thought while a site of construction is demolished and people are gathered for a funeral. The posters reflect the complex situation of Mumbai's tall skyline crushing the poor. What we also came to know now is Bhushan Pradhan is romancing Prarthana in the film while they both represent different sides of this social divide.
The film is all set to release on 20th March 2020 under the banner of Exotech Media Pvt Ltd. and Luminary Cine World. Director A. Kadir gives his best to film starring Bhushan Pradhan, Prarthana Behere, Pallavi Patil, Uday Tikekar, Arun Nalawade, Ganesh Yadav, Vandana Vaknis, Aniket Kelkar, Milind Dastane, and Padmanabh Bind.
While Bhushan's filmography has also gone from good to better to best he has great films coming up in 2020. He is also starring in the upcoming Marathi film Lagnakallol, directed by Mohammad Burmawala and Anya The Other, opposite Raima Sen. His past films like Coffee Ani Barach Kahi, Satrangi Re, Amhi Doghi, Timepass were a huge success. Prarthana will be seen on the silver screen after a long break, her last What's Up Lagna? Was opposite Vaibhav Tatwawadi.
Image Source:- Instagram.com/bhushan_pradhan