Ajinkya: New Teaser Of Bhushan Pradhan's Upcoming Film Releasing This March Is Finally Out!
Bhushan's dapper looks and his high octane looks, in Ajinkya, makes him one of the most eligible young actors in the Marathi film industry.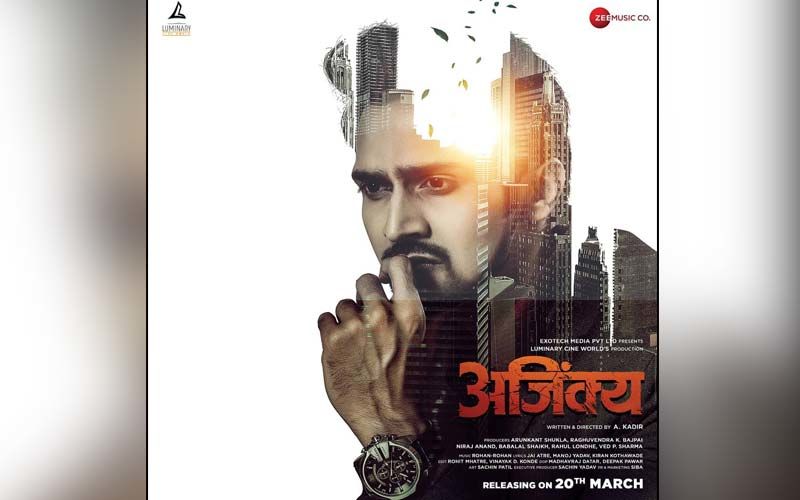 The talented actor Bhushan Pradhan is coming soon to the silver screen with a new Marathi film that throws light on one of the major socio-political issues, Ajinkya! The new teaser of the film is out already and you can see Bhushan in the role of a visionary.
The makers have shared a teaser of the film where Bhushan is a builder of a giant building corporation. He aims to help the oppressed local and communities to get their due rights. Prarthana Behere is an activist who takes a stand for the people and becomes Bhushan's love interest.
The film is all set to release on 20th March 2020 under the banner of Exotech Media Pvt Ltd. and Luminary Cine World. Director A. Kadir gives his best to film starring Bhushan Pradhan, Prarthana Behere, Pallavi Patil, Uday Tikekar, Arun Nalawade, Ganesh Yadav, Vandana Vaknis, Aniket Kelkar, Milind Dastane, and Padmanabh Bind.
Bhushan's dapper looks and his high octane looks, make him one of the most eligible young men of the Marathi film industry. His good looks and talent for acting is always the talk of the town. Recently he was in the limelight for his female fan following due to his savage photoshoots and music video starring Pooja Sawant.
While Bhushan's filmography has also gone from good to better to best he has great films coming up in 2020. He is also starring in the upcoming Marathi film Lagnakallol, directed by Mohammad Burmawala and Anya The Other, opposite Raima Sen.His past films like Coffee Ani Barach Kahi, Satrangi Re, Amhi Doghi, Timepass was a huge success. Bhushan's current film talks about careers, the rat race of success, the burnouts, and the battle of life in which everyone wants to win.
Image Source:- Instagram/bhushan_pradhan