Ajunahi Barsat Aahe: Umesh Kamat And Mukta Barve To Be Called Adira Together, Is This The Next Iconic TV Love Story?
The former love birds Mira (played by Mukta Barve) and Adi (played by Umesh Kamat) in the recently released Marathi TV show, Ajunahi Barsaat Aahe, are set to be called "Adira" as the lead actor Umesh Kamat reveals the ship name on his social media.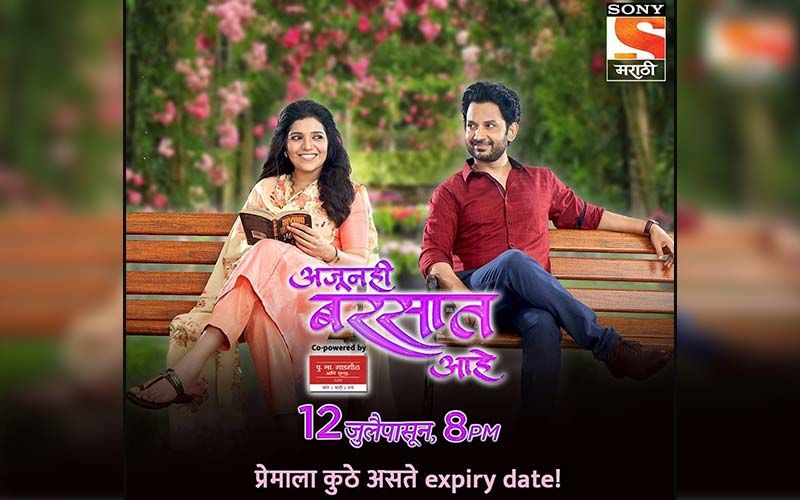 A famous actress in Marathi cinema Mukta Barve and actor Umesh Kamat have come together to work together with each other as well as on the small screen after 8 years. The actor's latest Marathi TV show "Ajunahi Barsaat Aahe" which started airing on 12th July on Sony Marathi has been creating a lot of buzzes even before its release.
The main characters namely, Mira (Mukta Barve) and Adi (Umesh Kamat) are receiving lots of praise from the audience for their perfect acting as well as their interesting love story. Now after watching the first two episodes of the serial fans have been wondering what should they name their favorite ship but coming to their rescue as well as easing their hearts and minds, Umesh Kamat had taken the matter of naming Mira and Adi's ship into his hand and he recently revealed the name on his social media. Umesh Kamat is a vivid social media user. The actor is often seen communicating with his fans through various social media platforms including Twitter, Instagram, Facebook, and many more. He recently took to his Twitter handle and wrote, "मीरा आणि आदी यांच्या जोडीला मिळतोय उदंड प्रतिसाद. तुम्हांला आवडतेय का #Adira ची जोडी? पाहा, 'अजूनही बरसात आहे'! सोम.-शनि., रात्री 8 वा. आपल्या सोनी मराठीवर" He named Mira and Adi's ship as "Adira" a unique name just like their extraordinary love story.
In the current environment, the Sony Marathi channel has brought this crisp series for the viewers. This is going to be a perfect love story between Mukta and Umesh, who say that love has an expiry date. Meera and Adi are the names of their personalities. The story takes us into the depth of two former lovers who cross paths after a decade of breaking up and sparks fly signaling the beginning of something new for them. Rohini Ninave and Mugdha Godbole have written the story, screenplay, and dialogues of the series while Kedar Vaidya is directing the series. Devaki Pandit and Swapnil Bandodkar have provided the voices for the title song of the series and Ashok Patki has composed the title song of the series. The series will also feature Rajan Bhise, Uma Sardeshpande, Samidha Guru, Suchita Thatte, Pallavi Vaidya, Sachin Deshpande. The show airs every Monday to Friday at 8:00 Pm on the Sony Marathi channel.


Image source: Instagram/umesh.kamat