Amitabh Bachchan, Vikram Gokhale And Sayali Sanjeev Starrer Upcoming Marathi Film 'AB Ani CD' Wraps-up Its Shoot!
Amitabh Bachchan starrer upcoming Marathi film's shoot successfully completed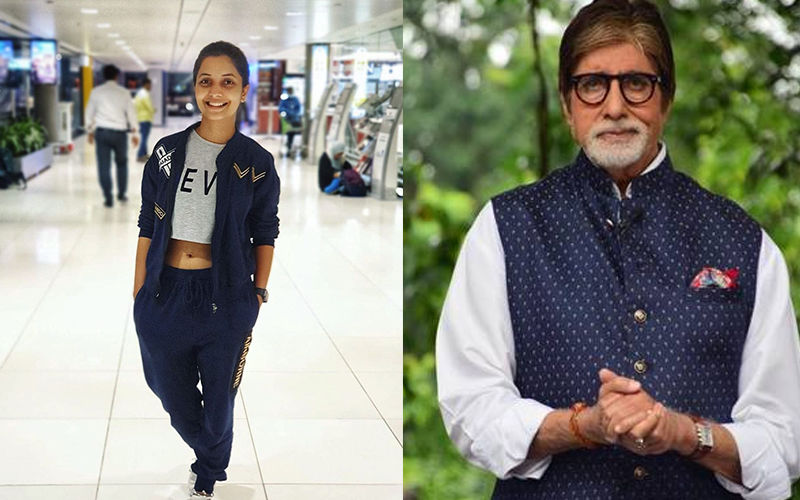 Sayali Sanjeev was working with the biggies Amitabh Bachchan and Vikram Gokhale on the upcoming Marathi film 'AB Ani CD'. This film is about two friends and the bond they share as they age.
Amitabh Bachchan will be seen playing himself whereas Vikram Gokhale will be seen playing the character of CD. Although the film is a light comedy, director Milind Lele promises an emotional journey for the audience.
Sayali Sanjeev posted on Instagram about her excitement on wrapping up the shoot. She further thanked Amitabh Bachchan, Planet Marathi and other co-actors, Akshay Tanksale, Sharvari Lohakare and the cast of 'Ab Ani CD'.
Sayali is currently also in the news for her web series with Omprakash Shinde called 'U-turn', where she portrays a typical girl-next-door who is finding meaning in her relationship. Sayali's role in the upcoming film is still under the covers, thus, peaking our curiosity.
This is Amitabh Bachchan's 3rd appearance in Marathi films. His first was a cameo in the film 'Akka' alongside Jaya Bachchan, second was 'Jhund' with director Nagraj Manjule and the third being 'AB Ani CD'.


Image Source:- sayali_sanjeev_official