Ananya: Marathi Youth Icon Hruta Durgule Is Truly Missing Her Shooting Days!
Hruta Durgule is truly missing her says on the shoot of the upcoming Ravi Jadhav Marathi film Ananya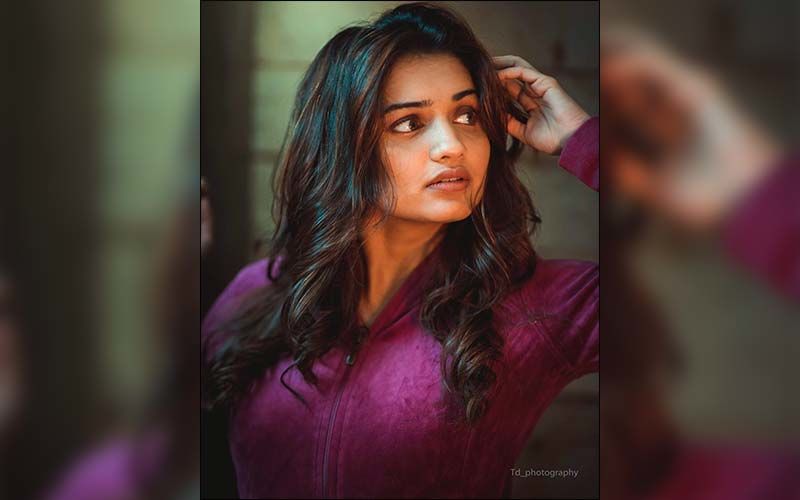 Now that the famous play Ananya by Pratap Phad that already rocked in the theatre world is being adapted in a film version by Ravi Jadhav. Ananya - the play was showcased in one of the most prestigious forums like Bharat Rang Mahotsav. The lead actress Rujuta Bagwe from the play was also recognized by a 'Ranga Pratibha Puraskar' of Akhil Bhartiya Natya Parishad. Both Rutuja and Pratap were recognized as 'Best Actor Female' and 'Best Director' respectively, by 'Maharashtra Rajya Shasan Puraskar' in the commercial drama category.
Hruta Durgule plays the lead in this film and the film's shoot has already wrapped up and Hruta already misses being a part of the filmmaking process. The actress shared a heartfelt note declaring her love for the film.
As many of you already know the story of Anaya is about a girl who meets with a life-altering accident and loses her feet. After being restricted to a wheelchair she undergoes an inspiring transformation. This story is bound to motivate viewers to live life in a more meaningful way and Hruta doesn't miss a chance to celebrate the spirit of Ananya in every way!
The actress recently featured in Sumeet Raghavan starrer Strawberry Shake and her play Dada Ek Good News Ahe. Just like every post of Hruta's, her millions of fans rushed to like and comment on her new post. The actress in her usual heart-melting charm captivates the attention of her fans.



Image Source: instagram/hruta12