Aniket Vishwasrao And Mrunmayee Godbole Starrer Ye Re Ye Re Paisa Is Back With A Power Packed Sequel
Ye Re Ye Re Paisa is back with a power packed sequel starring Aniket Vishwasrao, Mrunmayee Godbole, Priyadarshan Jadhav, Anand Ingle, Sanjay Narvekar and Vishakha Subhedar this 15th August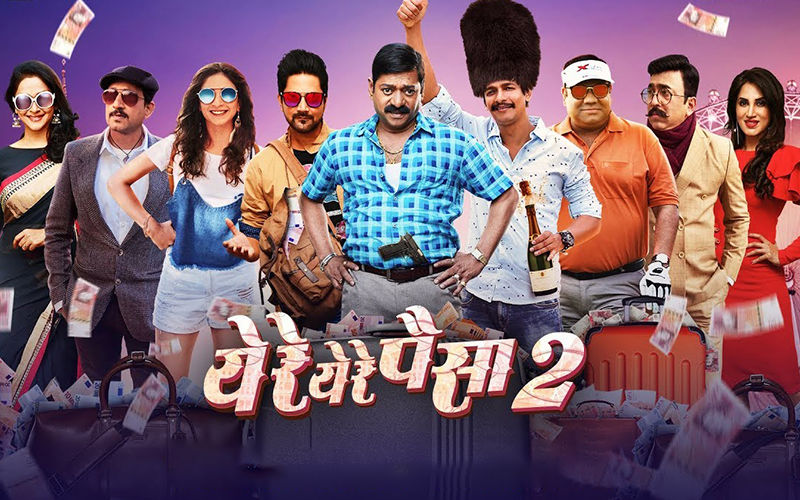 'Ye Re Ye Re Paisa' was a super hit journey of five individuals, one misunderstanding and a rollercoaster-like journey to fame and wealth! Directed by Sanjay Jadhav, this film entertained the audience in 2018.
The power packed star cast of 'Ye Re Ye Re Paisa 2', (#YYP2) Aniket Vishwasrao, Mrunmayee Godbole, Priyadarshan Jadhav, Anand Ingle, Sanjay Narvekar and Vishakha Subhedar are coming to the theaters with more action, more humor and more chaos this 15th August.
Directed by Hemant Dhome who is known for hard hitting movies like Baghtos Kay Mujra Kar (2017), Sataracha Salman (2019) and Satrangi Re (2012), the film promises complete entertainment. Hemant released the first look of the film on his Instagram handle. It is still a mystery whether Hemant will be an actor in the movie.
The film is produced under the banner of Ameya Vinod Khopkar Entertainment, Purple Bull Entertainment and Trance Fx Studio Pvt Ltd. Om Prakash Bhatt, Kumar Mangat Pathak, Swati Khopkar, and Sujay Shankarwar are the producers for Ye Re Ye Re Paisa 2.
Hemant Dhome, Aniket Vishwasrao and other actors have been sharing the behind the scene updates and teasers all over Instagram, the buzz is #YYP2 will be "twice" the fun!
Check out the Ye Re Ye Re Paisa 2 teaser today!
Image Source:- Youtube/rajshrimarathi