Avadhoot Gupte Can't Wait To Binge-Watch Samantar 2 And Find Out Where Kumar Mahajan's Fate Takes Him
Avadhoot Gupte conveyed his excitement for the latest season 2 of the popular Marathi web series 'Samantar' in his recent tweet.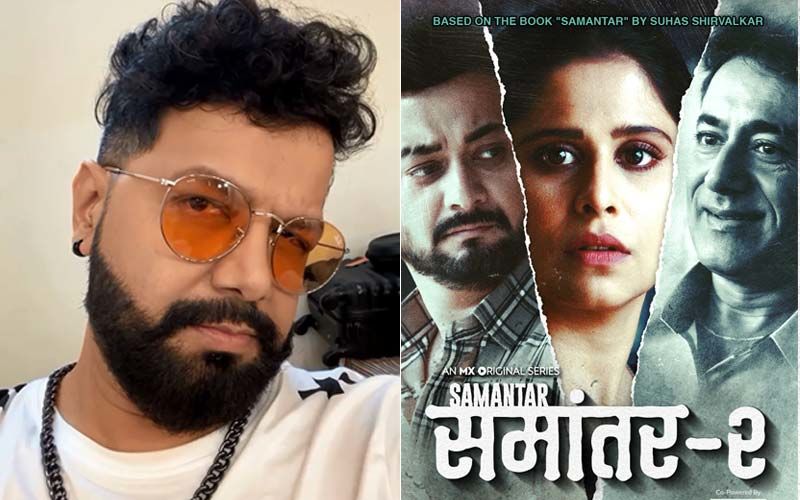 Currently, the popular Marathi web series Samantar's second season which released on the 1st July is creating a lot of buzz among the audience. It is being watched by the general public as well as by the big celebrities and everyone is posting about the web series on every social media.
The Marathi industry's multi-talented personality, Avadhoot Gupte also being one of the biggest fans of 'Samantar' shared his excitement on season two. He recently took to his Twitter and shared an article of 'Samantar 2' and wrote, "@swwapniljoshi बहूत तरसाया तुमने ठाकुर.. अब छोड़ूंगा नहीं!! #binge #watch करके ही रहूंगा!! #Congratulations @npraikar @MXPlayer @karanbedi @sameervidwans".
Now talking about the MX Player's Samantar web series is based on the novel of the same name by Suhas Shirwalkar. The first season of the series was directed by Satish Rajwade which was released on 13th March 2020 and had six short episodes. Now the sequel of the 2020 mini-series, Samantar 2 is directed by Sameer Vidwans and has a total of 10 episodes. The first season of the web series elaborates the story of a young man Kumar Mahajan (Swapnil Joshi), whose life changes after he goes on a journey to find Sudarshan Chakrapani (Nitish Bhardwaj), a man who shares the same destiny with him and the season one ends with a mysterious woman entering Mahajan's life. The latest second season of Samantar shows a woman named Meera (Sai Tamhankar) entering Kumar Mahajan's life, the same woman who had entered Sudarshan Chakrapani's life but as the name 'Sundara' 30 years ago. Meera's sudden presence brings devastation to Kumar's life and leads him to get arrested and damaging the relationship with his wife Nima (Tejaswini Pandit). The second season of Samantar takes you deep into the story and past of Sudarshan Chakrapani and reveals many secrets as well as shows the outstanding courage of Kumar Mahajan and his will to change his fate.
Samantar 2 released on 1st July 2021 and it is currently available on the OTT platform MX Player for FREE.



Image source: IMDb, Instagram/avadhoot_gupte