Bhushan Pradhan's Oh-So-Yummy Beach Bod Is Driving His Fans Crazy
Catch this latest inspiring post of Bhushan Pradhan where he looks smoking hot in a yellow blazer with no shirt. He flaunts his well-carved abs and his smouldering looks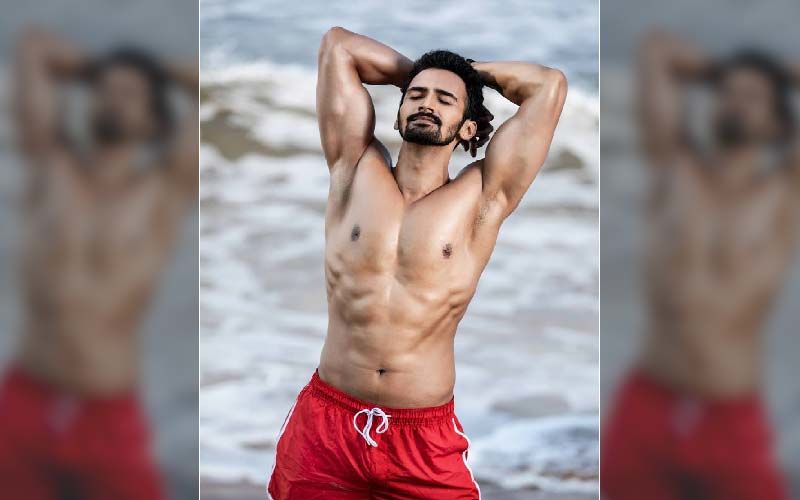 A charming young man of the Marathi film industry whose good looks and talent for acting is always the talk of the town is always in the limelight for his female fan following. A toned body and the macho look make him stand out. Of late he has been inspiring fans with his Instagram posts that show off his perfect abs, his toned body, and his muscular frame.
His filmography has also gone from good to better to best. From Coffee Ani Barach Kahi, Satrangi Re, Amhi Doghi, Timepass, and its sequel and now his upcoming projects Anya The Other, opposite Raima Sen. He is also starring in the upcoming Marathi film Lagnakallol, directed by Mohammad Burmawala.
Catch this latest inspiring post of Bhushan Pradhan where he looks smoking hot in a yellow blazer with no shirt. He flaunts his well-carved abs and his smouldering looks.
Along with a great picture, Bhushan also spilt the beans of wisdom with his fans. In his longish post, he inspires us to not 'judge' or 'berate' self. He mentions that every journey is precious and one must compare his success with his own self and not others.
He talks about careers, the rat race of success, the burnouts, the retirement plans, about love, about divorce, teen parenting and late marriage but mainly he talks about giving yourself enough credit on reaching whatever milestone you have! He pleads us to celebrate our own achievements and not compare it with others.
image source:-instagram/bhushan_pradhan