Bhushan Pradhan's Workout Video Explains The Secret Behind His Chiselled Body
Bhushan Prashan shares a workout video explaining the secret behind his perfect body while stretching out his own limits.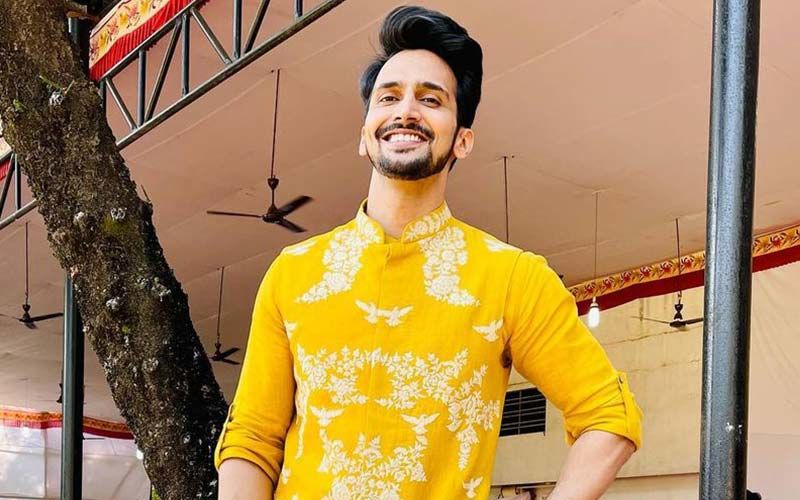 Maharashtra's Most Desirable Man Bhushan Pradhan has many times proven himself truly worthy of his title. The actor has maintained his perfectly masculine chiseled body in shape over the years. The actor also shares his intense workout routines with fans, inspiring them, and setting new goals for them. He always seems to break his limits, as we can clearly see in the workout videos he shares on his social media handle.
Recently, stretching his limits to even greater heights, the actor shared a new workout video that has stunned everyone on the internet. After showing his immense strength in previous videos, the actor displayed his amazing flexibility in this video.
As we can see in this video, the actor has completely stretched his body with the help of his trainer. Breaking his own limits once again, the actor gave a caption perfectly befitting this extreme workout session of his. His superb flexibility has inspired yet shocked everyone on social media. His girl fans have gone all crazy while drooling over his perfectly chiselled and lean figure. His comments section quickly got filled with comments praising his awesome fitness. And, his female fans turned his comment section red by dropping hearts. He is truly an inspiration and fitness icon our youth needs. And, he has definitely proven himself as one.
Meanwhile, on the work front, the actor will soon be meeting fans with his upcoming Marathi blockbuster, Lagna Kallol. The film includes actor Siddharth Jadhav and Mayuri Deshmukh in the lead roles along with Bhushan.



Image Source: Instagram/bhushan_pradhan