Bigg Boss Marathi Season 2 Fame Madhav Deochake Excited to Announce His New Film With Director Subhas Ghai
Bigg Boss Marathi Season 2 Fame Madhav Deochake will be soon seen on the silver screen with these superstars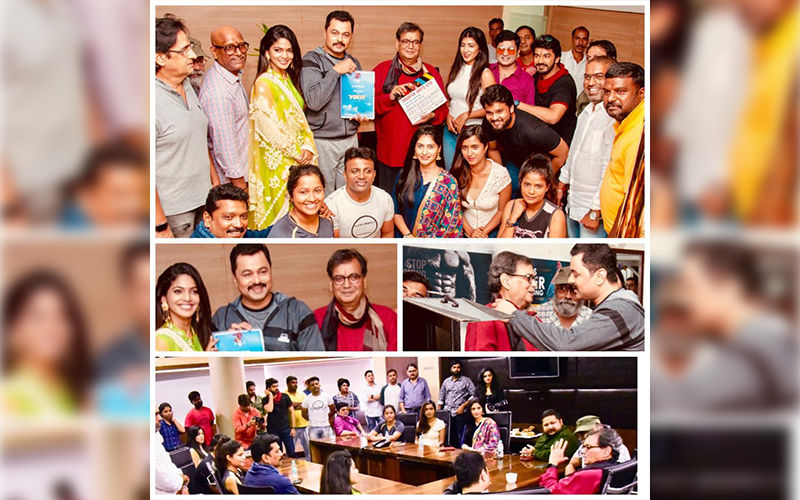 After hits like 'Sanai Choughade', 'Valu - The Wild Bull' and 'Samhita', Subhash Ghai is back with his fourth Marathi film under the banner of 'Mukta Arts'. With 'Vijeta', this exemplary director unites industry's finest talent to tell the story of sportsmen in India.
The film will cast Subodh Bhave, Pooja Sawant, Sushant Shelar, Neha Mahajan and Madhav Deochake.
Madhav Deochake took to Instagram to share his upcoming project after his eviction from Bigg Boss Marathi Season 2. Madhav looks excited to embark upon this new journey with a clapboard in his hands.
He shared a few more pictures with the cast of the film that included, 'Junglee' fame Pooja Sawant, Bigg Boss Marathi Season 1 star Sushant Shelar, 'Leila' star Neha Mahajan, 'Baban' star Krutika Tulaskar and Superstar Subodh Bhave.
Subhash Ghai too proudly shared the pictures of the commencement of shoot with his cast and crew.

Image Source:- instagram/madhavcdeochake/subhasghai1