Bigg Boss Marathi Season 3: Mira Gets The Right To Eliminate A Contestant Right Away
The 3rd season of Bigg Boss Marathi is getting more and more interesting every passing day. During the latest captaincy task, Mira Jagganath managed to win the third round, making her the new captain of the house and getting the rights to eliminate contestants.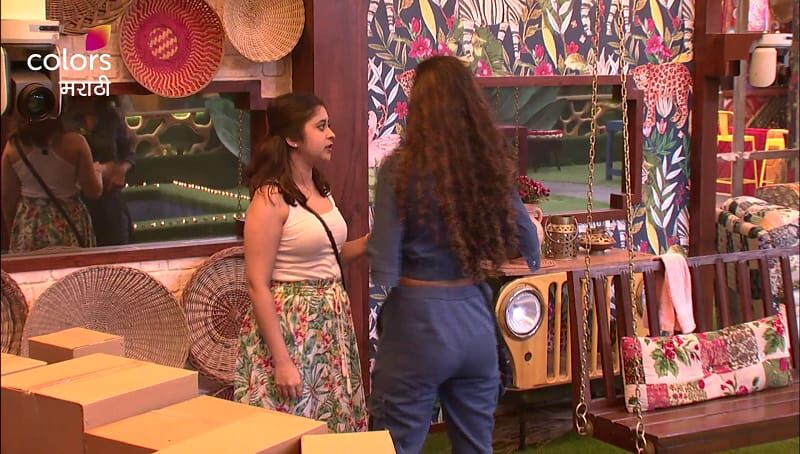 As we get closer to the end of Mahesh Manjrekar's Marathi version of Bigg Boss Marathi 3, Mira Jagannath was crowned house captain. In a promotional competition, Neetha Shetty won the Style Icon award. Meenal Shah, Jay Dudhane, Sonali Patil, and Trupti Desai were nominated for eviction, and Mahesh Manjrekar announced who was evicted in the latest episode.

Recent episodes of the show have featured the captaincy task titled 'Diva Captaincy Cha'. Bigg Boss then asked both the candidates of that task, Mira Jagganath and Gayatri Datar, to prepare themselves for the task. As per the task, contestants are to cut papers into the shape of Diyas and place them on the Diyas in the garden. In addition to that, Bigg Boss will advance them with a supporter of their own choice, but those twists will be revealed in the upcoming rounds. In the third round, Mira managed to stick more lamps than Gayatri again and was declared the captaincy winner. Eventually, Bigg Boss was elected as the newest captain of the house. The house has thus far nominated five contestants, including Jay, Meenal, Sonali, Vishal, and Trupti. One of them with the least votes had to evict from the house and unfortunately, Bigg Boss's most powerful contestant Trupti Desai didn't get the many votes and got evicted in the latest episode.
As the game continues, the competition will get more difficult. The new week has just begun so there will be quarrels and debates among the members. There will be a huge twist this week, as Bigg Boss announced something similar in a recent promo. Bigg Boss announces ... "Na Bhuto Na Bhavishyati". Captain Meera is going to decide which members of the household are going out in the upcoming episodes. In today's show, we'll find out exactly what will take place in the house. And which members will Mira choose?