'Chala Hawa Yeu Dya' Fame Shreya Bugde Is On A Rejuvenating Goa Vacation With Her Team
The laughter diva, Shreya Bugde spends a chill vacation on the beaches of Goa with her laughter boy brigade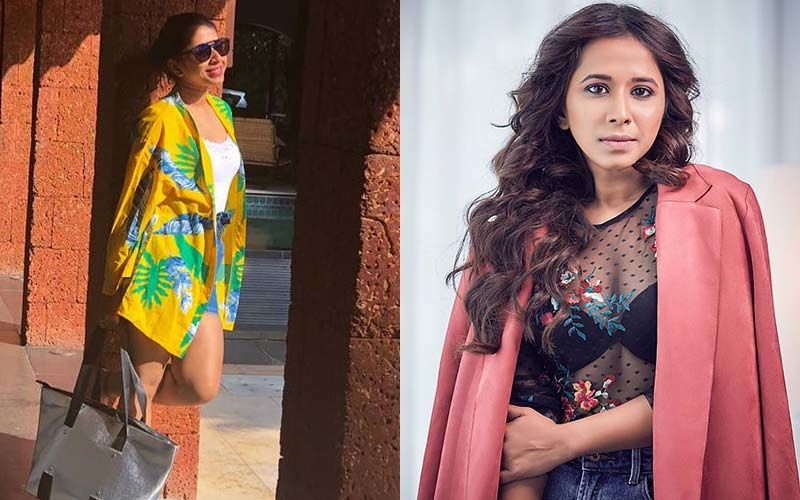 Shreya Bugde is the laughter diva of the Marathi entertainment industry. She is a spectacular comedian with excellent mimicry skills and does great impersonations of absolutely any famous personality.
This talented actor is always busy as she is shuffling between shoot schedules and live shows. But what makes all this worth it? Her frequent bouts of travel! Yes, you heard it right. Shreya makes it a point to take a long or short rejuvenating travel either in between work schedules or along with her work!
Her famous Andaman and Dubai vacations had already made headlines, and now her Goa vacation posts are giving us major travel goals.
Shreya on vacation is at her best self when she is in boho outfits and shorts! Her girl-next-door personality helps her carry such outfits with ease and she looks vivacious and youthful in it.
Shreya has a social media presence that is more alive than most of her industry counterparts. May it be her vacation pictures or may it be her family time, Shreya always shares all her updates with her fans.
With her history of great performances in 'Fu Bai Fu', 'Tu Tithe Mi', 'Asmita' and 'Majhe Man Tujhe Jhale', Shreya bagged a role in 'Chala Hawa Yeu Dya' and she never looked back. The huge success and fame she got here is all the product of her hard work, team spirit, and talent!


Image Source:- instagram/shreyabugde