Chandra Ahe Sakshila: Subodh Bhave Rutuja Bagwe Starrer Show Goes Live Today
Subodh Bhave and Rutuja Bagwe's most awaited Television series is ready to rock the TV screen starting from tonight.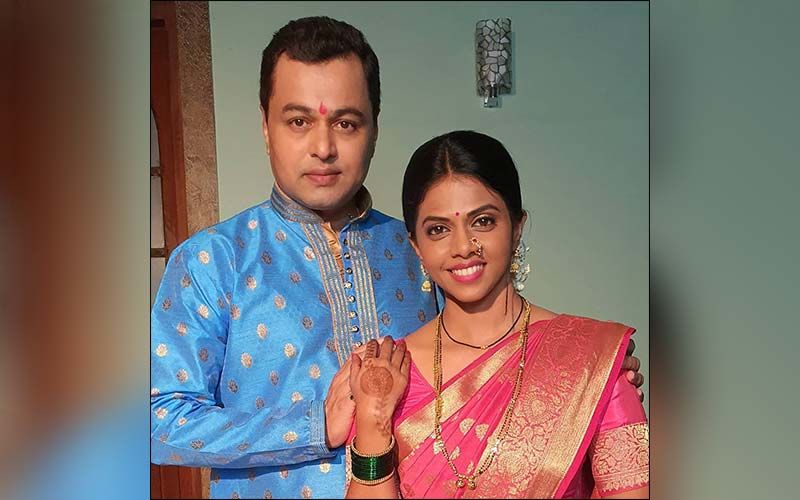 Finally, the wait is over for Subodh fans as the megastar is back on TV! Actor Subodh Bhave and actress Rutuja Bagwe Starrer, Marathi TV show Chandra Ahe Sakshila is ready to go live on the Television tonight. Actor Subodh Bhave had been stirring excitement among his fans from the start with his intriguing posts, teasers, and promos. Today only the lead actor shared a poster on his Insta handle, counting the time left to go on air.
This serial has already gained so much recognition as Subodh and Rutuja's promotional videos have won the hearts of their fans.
Like his previous promos, in his latest promo as well Shreedhar showed his secretive side. This story is based on a common man Shreedhar who lives alone in his house. In his first promo, Shreedhar always makes a remarkable gesture that indicates some deep dark secrets that his wife is unaware about.

Judging by these promos, anyone can be sure that there's a different face hiding behind the innocent and simple face of Shreedhar. To find out what Shreedhar is hiding, be sure to watch this amazing TV series starting from tonight.

As always Subodh's embodies the character well and we are certain that he'll do justice to his character with his natural acting. Talking about Rutuja, she has also shown her flawless acting in these promos from which we can be sure that she'll be doing justice to her character as well. That's all there's to it, now hurry up and get ready to go on a lovely journey with this simple yet amazing love story of Shreedhar and Swati!




Image source : instagram/subodhbhave/