Choked - Paisa Bolta Hai: The Filmfare Award Winning Actress Amruta Subhash Croons For Upcoming Netflix Web Series
Amruta Subhash croons in her melodious voice for Anurag Kashyap's next on Netflix, Choked: Paisa Bolta Hai.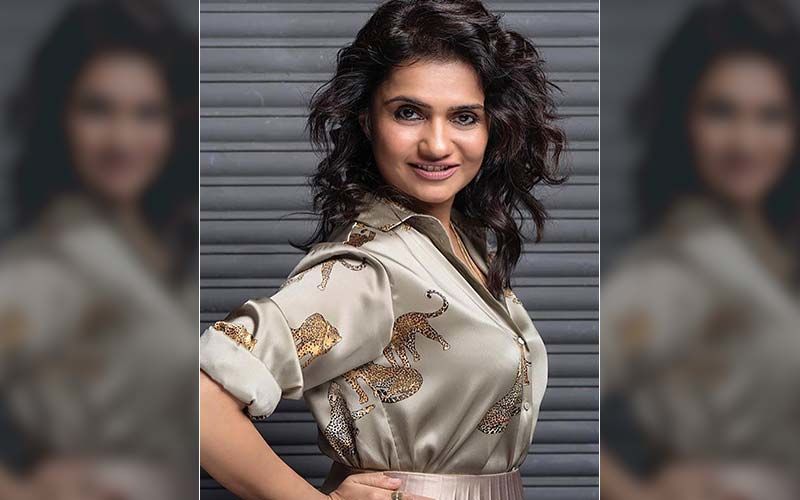 Anurag Kashyap is teaming up with Netflix for his next Choked: Paisa Bolta Hai. The Gully boy actress Amruta Subhash who has bagged a Filmfare for her acting in the film will be seen playing an important role in this film. The actress croons for a beautiful song for Choked. The film releases tomorrow on Netflix i.e. 5th June!. The actress quotes, "This is the first time in Hindi that I have given playback for my own character".
Anurag Kashyap the mastermind for this thriller film, posted on Instagram writing, "So this is how we do music..". As he explains how he brought together a team of talented artists (Amruta being a part of it) to create amazing music. Rachita Arora, Garima Obrah, Nikhit, Karsh Kale, Rajshri Deshpande, and a veteran Marathi singer all together make the magic happen.
Amruta's character in the film is that of a Marathi housewife in a middle-class household. The actress is seen wearing simple clothes and weary makeup. After KDY in Sacred Games, this is Amruta's drastically different role. The film revolves around a bank employee who is frustrated because of the debts taken by her husband. She suddenly comes across a lot of money that was stuffed in the choked pipeline of her building. As demonetization strikes, her short-lived fantasy ends. What happens after is a truly thrilling story to watch!
Saiyami Kher and Roshan Mathew will be playing the lead roles supported by Upendra Limaye, Tushar Dalvi, Vaishnavi Rp, Uday Nene, and several more. Amruta Subhash, who has made it big in Bollywood and on the internet, is coming back in this Anurag Kashyap Netflix film. She recently won a Filmfare for Best Supporting Actress in her performance in Gully Boy.
image source;-instagram/amrutasubhash