Colorful: Lalit Prabhakar And Sai Tamhankar To Star In This Upcoming Romantic Marathi Film
Lalit Prabhakar and Sai Tamhankar will be seen together in one more upcoming Marathi film, Colorful.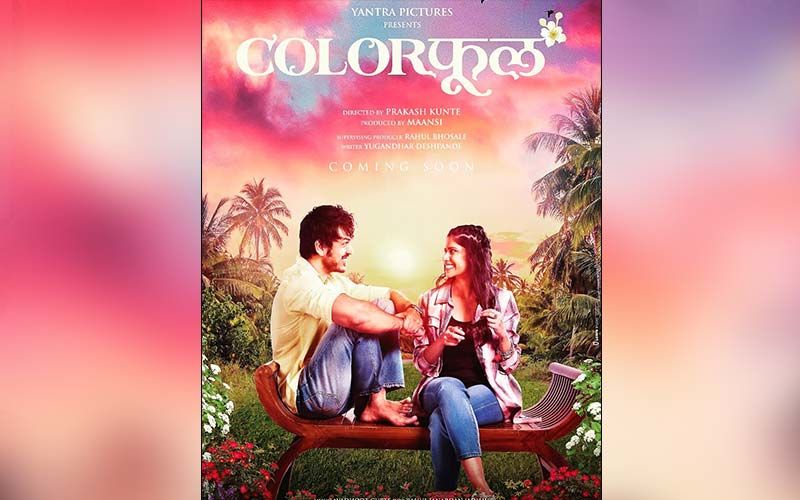 Recently, as the lockdown is being loosened up, the Marathi industry is getting back n track with announcements of new films and series. With that being said, after the success of his previous movie Cycle, director Prakash Kunte is ready to take his audience on a romantic journey with his upcoming Marathi film Colorful.
This Prakash Kunte directed film is produced by, producer Maansi who mainly works on Hindi films. The film is presented under the banner of Yantra Pictures and stars, actor Lalit Prabhakar and Sai Tamhankar in the lead role. The director had already shared the motion poster of this film, in late October.

This motion poster caused a stir among the audience as it showed the backside of the lead actor and actress, instead of their face. Thus, everyone was eager to know who the lead is? But recently, the director, as well as the star cast of the film, revealed their faces by sharing the poster of this film.

The poster of this film looks beautiful as the couple is sitting on a bench surrounded by flowers and trees on the sides, and a colorful sky above. The multicolored theme of the poster perfectly suits the name of the film. Also Lalit and Sai, accurately portrayed a cute couple while smiling and looking at each other. From the look of it, it feels like this is going to be a simple and sweet love story with various colors in their life. Fans are already excited, to hear more about this Colorful love story. But nothing much about the story and the release date is revealed yet. Along with this film actor, Lalit Prabhakar and Sai Tamhankar have also starred in their other upcoming Marathi film Medium Spicy. This film is also one of their most awaited films and stars actress Parna Pethe along with the two of them.






Image source : instagram/prakashkunte/