Daah Ek Marmasparshi Katha Star Suhrud Wadekar Ties The Knot With Prachi Khadatkar Days Before His Debut Release
Suhrud Wadekar ties the knot a few days before the release of his debut film.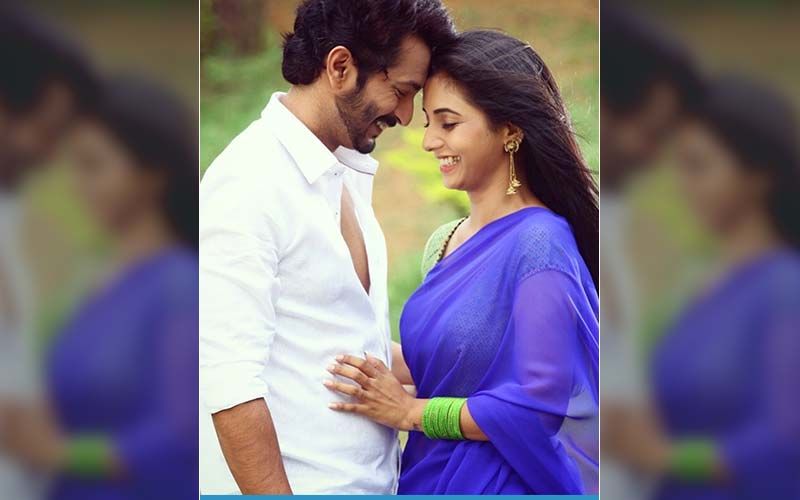 While everyone was wondering if this good looking newcomer in the industry, who featured in the Govyachya Kinaryavar video, we find out he is taken! This new hottie who is about to give his debut in Marathi film Daah Ek Marmasparshi Katha got married to Prachi Khadatkar. Prachi is not an industry peer or a known celebrity.
Suhrud looked handsome in a blue sherwani sitting on a horse and in the mandap for his wedding ceremony. He has also shared a wonderful pic from the haldi ceremony. He simply quotes 'Married' on this photo series.
Relations are crucial for survival even in personal lives, but Suhrud portrays this on the silver screen for his debut film Daah Ek Marmasparshi Katha. Yugandhar Creations Aniket Rajkumar Badole present Daah - Ek Marmasparshi Katha. Satarcha Salman star Sayali Sanjeev will be the lead actress of the film. Currently in news for 'Aggabai Sasubai', Girish Oak will also be seen in a prominent role in the film. Radhika Vidyasagar, Yatin Karyekar, Uma Sardeshmukh, and Kishor Chougule will also play key roles in the film.

'Daaha' is a family drama, is a story of a down to earth couple who faces a tragedy. The status of their daughter's birth remains a mystery. We will find out if she really is adopted or not and how the family accepts this news. 'Daah - Ek Marmasparshi Katha', written by Unman Bankar and Kaustubh Sawarkar releases soon on 14th February 2020.
Image Source:- Instagram.com/suhrudwardekar