Devmanus: Dimple's Mother Mangal Who Plays A Villager Is A Stunning Diva In Real Life; See PICTURES Inside
Actress Anjali Joglekar who plays a village lady role in Devmanus is a stunning diva in reality. Check this out if you have not seen her real look.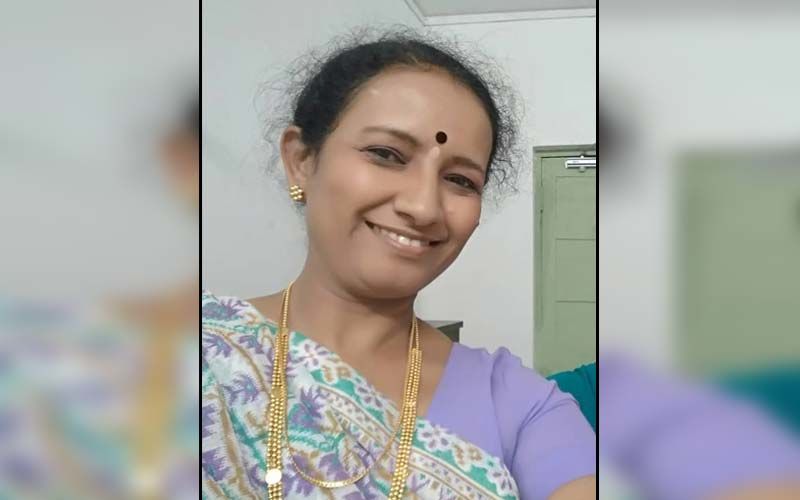 The reality-based Marathi crime thriller show Devmanus has caught the interest of every Marathi household. The story of the serial is based on a true incident that happened a few years ago in Satara. A person named Santosh Pol had opened a bogus clinic in the village and used to scare his patients, telling them that they have a deadly disease. He used to charge them lakhs of fees and used to kill people who got to know his truth. According to the records he has committed 6 murders and buried the corpses at his farmhouse. Thus, this heart-piercing story is put forward to the audience and has gained a huge response. The lead role of the doctor Ajithkumar has been played by actor Kiran Gaikwad.
Enough about the story, let's talk about the main thing, i.e. Mangal. You have seen Tonya and Dimple's mother Mangal as a poor villager. Actress Anjali Joglekar who plays that role looks like a timid housewife in her role. But don't be misguided by the character, as you'll get surprised to see the real-life look of Anjali.
The innocent and timid-looking Mangal is a stunning diva in reality. Her social media is an amazing display of her glamorous self. The actress always stuns her fans with her glamorous and splendid photographs. She also shares different BTS posts with her co-actors. Although she's well known for Devmanus, Anjali has done various short films like Kao Kao, Vandana, Savitri, Diwli Nahi Vizata Kama, Fingerprint, and Silvat. Many of her short films have won various awards. Also, she has played notable characters in various Marathi films like Trijya and Gatmat.
In her acting career, the actress has blessed her fans with various shades of acting and will surely keep doing it. Currently, as the story goes on, her famous TV series Devmanus has come to a serious point where Dr. Ajitkumar is going to be exposed in front of everyone.
Image source: instagram/_anjalijoglekar_