Digpal Lanjekar And Chinmay Mandlekar's Pavankhind To Hit Cinemas Soon
Chinmay Mandlekar starrer film "Pavankhind" is set to release soon and showcase the inspiring story of Baji Prabhu Deshpande.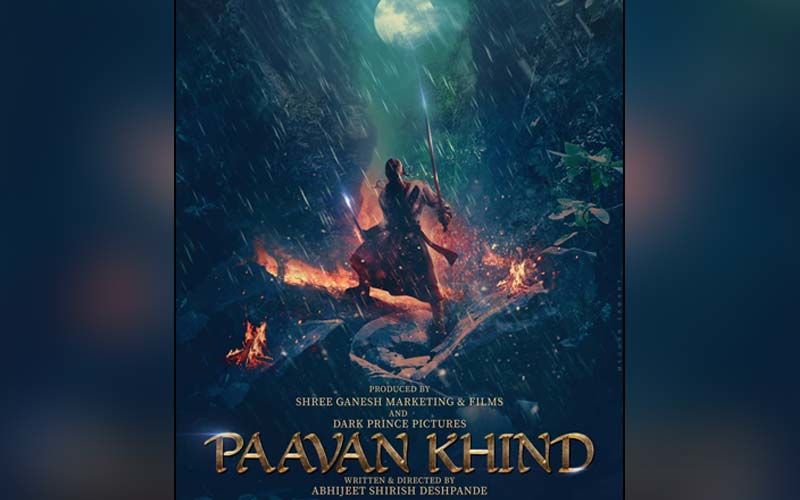 Even though 361 years have passed since the battle of Pavankhindi, the story of this battle and the loyalty of Bajiprabhu still reigns supreme over the Marathi people. If we have the determination to fight, we can win the battle without the use of a huge army and immeasurable weapons. On the strength of this strong stubbornness, Baji Prabhu Deshpande and his associates fought the battle of Pavankhindi with unprecedented prowess. A new poster of the movie 'Pavankhind' has been unveiled to mark this mighty day by the director Digpal Lanjekar.
After revealing the poster and title of the film the filmmaker also revealed the cast of "Pavankhind". The director unveiled that the Marathi actor, Chinmay Mandlekar will be seen in the role of Chhatrapati Shivaji Maharaj. In his Instagram post, he wrote, "१३ जुलै १६६० स्वराज्याच्या इतिहासातील एका अभूतपूर्व लढतीचा दिवस."लाख मेले तरी चालतील पण लाखांचा पोशिंदा जिवंत राहिला पाहिजे." ही जाणीव असणाऱ्या नरवीर बाजीप्रभू देशपांडे यांच्या पावनखिंड लढतीला आज ३६१ वर्ष पूर्ण होत आहेत. या दिवसाचं औचित्य साधत माय - बाप रसिक प्रेक्षकांसाठी घेऊन आलोय पावनखिंड चित्रपटाचे पोस्टर! स्वराज्याच्या स्वप्नासाठी उभा जन्म आणि छत्रपती शिवरायांसाठी जीवाची बाजी लावणाऱ्या बाजीप्रभू आणि बांदल सेनेच्या बलिदानाची गाथा 'पावनखिंड'!" and told everyone that the film will be soon releasing in the theatres.
Talking about the upcoming film. The story is based on a place formerly known as Ghodkhind, where Bajiprabhu had sacrificed his life to prevent the looting. In Ghodkhindi, Bajiprabhu bet on might. Sanctified by the holy blood of Bajiprabhu, this gorge came to be known as 'Pavan Khind'. Therefore, the word 'Pavankhind' seems closer to us. Attempts were also being made for the same title for the film 'Jangjauhar', but another producer had registered the title. Therefore, the title of the film was 'Jangjauhar'. However, in recent times, there have been some developments in which the makers who had the title in their name allowed 'Jangjauhar' to use the title 'Pavankhind'. Since the title 'Pavankhind' seems more appropriate and complementary to the theme of the film than 'Jangjauhar', Digpal and the producers have given this title to their film as if it is a gift from Shivaraya.



Image Source: Instagram/chinmay_d_mandlekar