Freshers 2: The Cast Of Popular Marathi TV Serial Teases Fans With A Hint Of A New Season
Mitali Mayekar's new sensation for her fans about Freshers season 2, catch the glimpse here!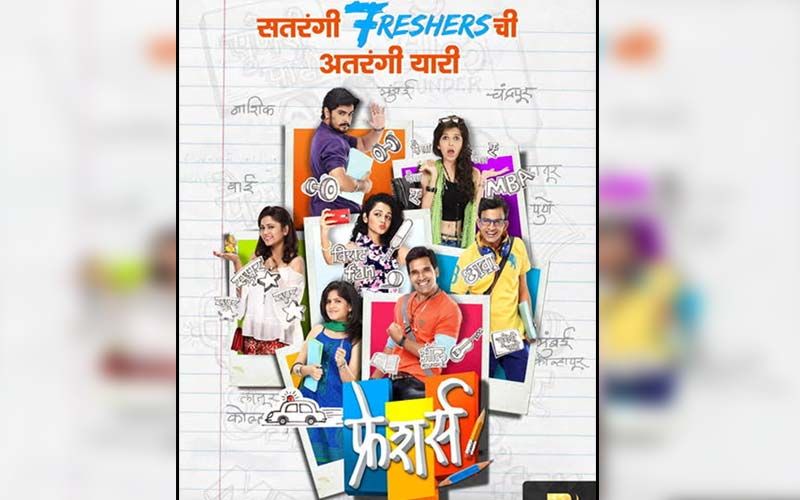 Ladachi Me Lek G actress Mitali Mayekar is an avid social media user. She always amuses her fans with stunning pictures and videos. Recently, she has posted a video with the star cast of the popular TV Serial "Freshers-season 1". Now, it's good news for the viewers that the Marathi daily "Freshers season 2" is also in pipeline. Mitali Mayekar captioned the post – "It's not what it looks like, we're just trying to keep the child in us alive 🥲. Oh and Happy 31st birthday." The "Freshers: star cast is celebrating the 31st birthday of Onkar Raut. With the announcement of Mitali Mayekar, fans have started waiting eagerly for "Freshers- season 2". The fans and colleagues poured their love by posting emojis of hearts, fire, and love in the comment section.
Check out here:
The story of "Freshers-season 1" was revolving around seven young students stepping into college. These ambitious bunches of youngsters were from different cultural backgrounds come together and unravel an interesting yet adventurous journey. They have big dreams and are exploring themselves. The TV serial has an impression to realize about how friends make us believe in life and inspire us to enjoy it despite all the odds coming in our way.
The "Freshers season 1" TV Serial was directed by Aniruddha Shinde and the cast of the daily soap included Shubhankar Tawde, Mitali Mayekar, Amruta Deshmukh, Rasika Vengurlekar, Rashmi Anpat, Onkar Raut, and Dhaval Mithbavkar.
Talking on the professional front, Mitali will next appear in Rajesh Balkrishna Jadhav's Marathi Movie "Hashtag Prem". Mitali will be seen in a lead role opposite Suyash Tilak.
Image source: instagram/mitalimayekar/IMDb