Ganpati Celebration 2020: Akshay Bardapurkar Offers A Devotional Aarti For Ganpati Bappa
Akshay Bardapurkar seeks blessings of Lord Ganesha while wishing happiness and good health to his fans.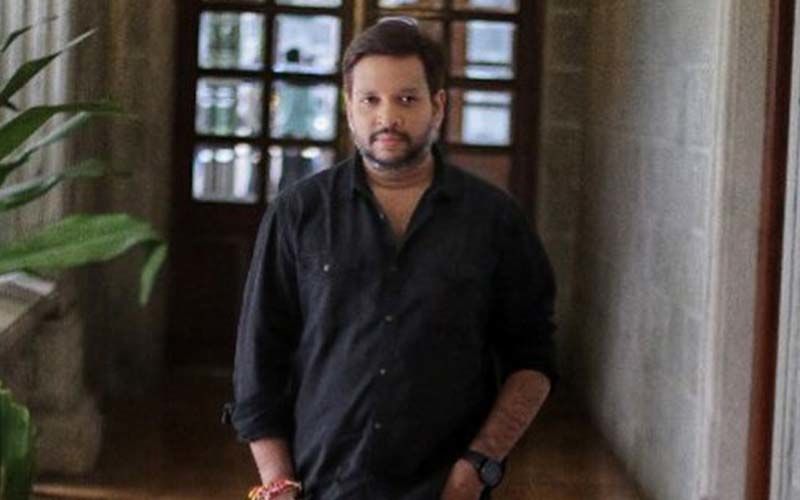 The ongoing 10-day Ganesh Chaturthi festival of 2020 saw many celebrities bring Bappa home just like every year. Marathi filmmaker and producer Akshay Bradapurkar of Planet Marathi welcomed Ganpati Bappa home and offered a grand arti to Bappa! Ahead of Planet Marathi OTT fanfare, Akshay seeks blessings of Lord Ganesha while wishing happiness and good health to his fans.
In the video, shared by Akshay on reels you can see a gracious murti of Ganapati with a lavish decore of his temple (makhar). Akshay offers aarti to Lord Ganesha and the arti song plays in the background. Akshay is seen wearing a simple Kurti and nothing but devotion on his face!
Producer Akshay Bardapurkar is an outstanding producer, philanthropist, and politician. His recent film AB Anni CD was a huge success and his upcoming film Goshta Eka Paithanichi starring Sayali Sanjeev and Suvrat Joshi in the lead is already in the news for its intriguing teaser. One more content-driven feature film was recently announced that is based on Vishwas Patil's novel Chandramukhi. The film going by the same name will be delivered by a talented team with Prasad Oak as the director, Chinmay Mandlekar writing the screenplay and Ajay-Atul spinning musical melodies. The trio of Prasad Oak, Chinmay Mandlekar, and Sanjay Memane will be reuniting for Chandramukhi after a long haul. The launch of Planet Marathi OTT by Akshay Bardapurkar-led team Planet Marathi is already making all the buzz not just in India, but for a global audience.

Stay tuned to SpotboyE for more updates on your favorite celebrities!
Image source: Instagram/akshaybardapurkar