Girija Oak Godbole, Rashmi Anpat, Kranti Redkar, And Other Marathi Celeb Mommies Are Celebrating Motherhood
While Girija Oak Godbole and Rashmi Anpat's recent throwback picture of their kids are melting our hearts away but Kranti Redkar's girl falling asleep while studying is what is making us all burst out in laughter.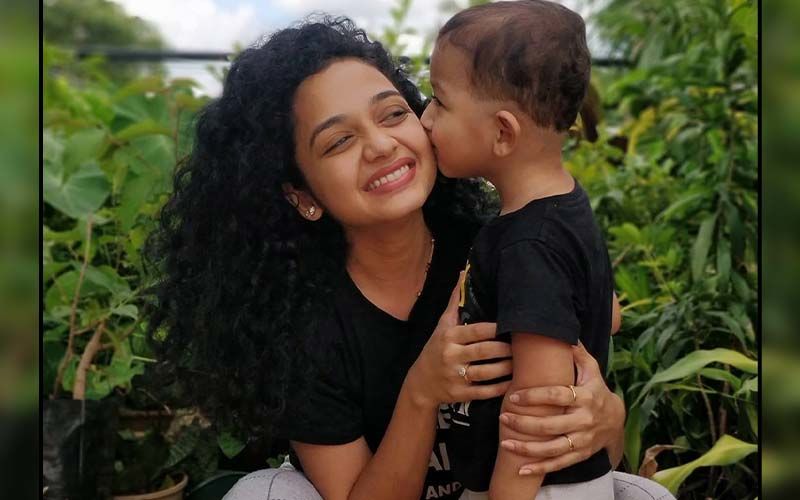 This lockdown is making us all spend our quality times with our loved ones and how? While we see some actresses resorting to the digital space to share their creativity while others resort to sharing the fitness and workout posts to inspire their fans. But some of these actresses end up managing both; keeping their creative aspects alive while wearing the cape of 'Motherhood' 24*7 because a mother is never off from her duties.
The power pact entertaining mothers of the Marathi film industry, Girija Oak Godbole, Rashmi Anpat, and Kranti Redkar Wankhede all give us a glimpse of their motherly activities in this lockdown.
The Lajja actress is seen spending most of her time with her son giving him the musical lessons. She also celebrated the birthday of her son by posting a cute throwback picture of him with the caption, "Happy Birthday my Potato!" Meanwhile, on the other realm the Freshers fame diva Rashmi Anpat too shared a cute throwback picture of her son the message of which read as, "Hey you, I love you."
On the other hand, our Kombdi Palali fame star Kranti Redkar Wankhede shared a cute post where she is teaching her kid but all her daughter did during this study time was trying hard not to fall asleep. The actress wrote a hilarious caption, "This child feels sleepy while studying… looks like someone is exactly like her mother."
Looking at this adorable mother-child moment between these actresses and their child; all we could say is that these posts definitely will give everyone a baby fever. Also, a huge shoutout to all mothers who are working day in and day out to take care of her. All we could say is we should rather celebrate Mother's day every day for the efforts that you put in.






Image Source : instagram/girijaoakgodbole/rashmianpat