Guess What Is Savaniee Ravindrra Getting Ready For?
Savaniee Ravindrra is all set to take you on a musical ride guess what is it?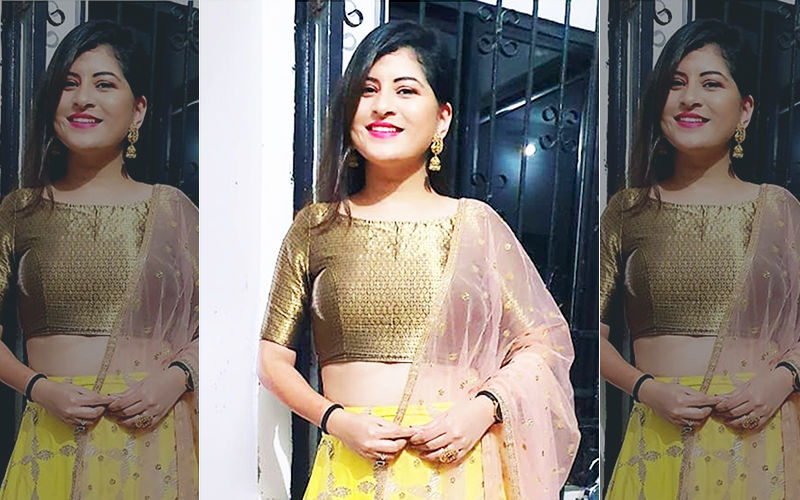 One of the finest musical talents of the industry, Savaniee Ravindrra is a true beauty endowed with talent. Always enthusiastic and eager to share even the smallest updates on Instagram, Savaniee is the favorite singer of many Marathi fans!
This time Savaniee holds a surprise for us. The singer shared a time-lapse video from behind the scenes of a reality show. This show recognizes performing artists in the Marathi industry who represent Maharashtra to the world. Savaniee has left her fans guessing which show is this, the only clue we have is this show is on a leading Marathi entertainment channel. Guessing-frenzy of the fans is out of control in the comments section.
Ravindrra is one of the most mature voices in the Marathi film industry that can adapt to any musical style easily. The singer's journey launched from the stage of Saregamapa, a leading Marathi music reality show. She was one of the top five finalists in the 2011 season of the reality show. Ever since the Saregamapa days, Savaniee has worked on diverse projects like 'Aashaye', 'Canvas' and 'Ajunahi'. She also gave voice to many prime time television serials like 'Ajab Lagnachi Gajab Gosht', 'Kuni Ghar Deta Ka Ghar', 'Honar Sun Mi Hya Gharchi' and more.
Fans came to know about Savaniee after the super-hit track 'Tu Mala Mi Tula', she sang for 'Honar Sun Mi Hya Gharchi'. The serial that was already a prime entertainer and it became all the more romantic when the melodious voice of Savaniee cemented the love story of 'Shri and Janhavi' with the duet song.
Savaniee's claim to global fame was after she sang for 'Sairat'. Her melodious voice accentuated the glory of Ajay-Atul's music and became an inspiration even for Bollywood.
Fans cant wait to hear Savaniee again in her upcoming project, the teaser she shared has certainly piqued excitement of fans!
Image Source:- instagram/savanieeravindrra