Happy Birthday Mahesh Manjrekar: From Shivaji To Vitthal These Are Some Of Your Iconic Roles
Marathi actor Mahesh Manjrekar is celebrating his 63rd birthday today. Born on 16 August 1958, this actor has made a special place in the hearts of the audience due to his acting.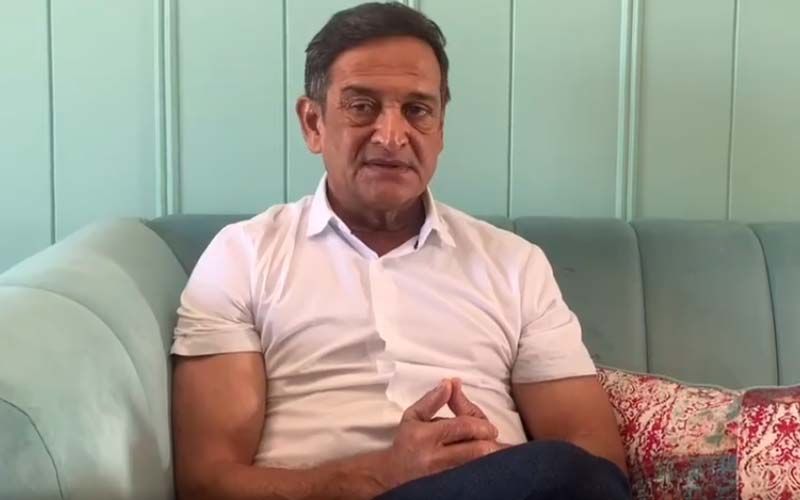 Today is the birthday of actor, director and producer Mahesh Manjrekar. Mahesh Manjrekar has made a name for himself in Hindi and Hindi cinema through his acting and directing. Mahesh Manjrekar made his Bollywood debut with Sanjay Dutt's hit movie 'Vastav'. Along with directing and writing, Mahesh Manjrekar was well-liked by the fans as an actor. Especially in Salman Khan's movies like 'Wanted', 'Dabangg', 'Bodyguard', Mahesh Manjrekar has entertained the audience by playing various roles.
1 . Chhatrapati Shivaji Maharaj (Me Shivajiraje Bhosale Boltoy)
The film was released in the year 2009 which was produced by Sanjay Chhabria in partnership with Ashwami Manjrekar and directed by the famous director "Santosh Manjrekar". The movie is based on a family man who fights against injustice and evil deeds in society. The actor Mahesh Manjrekar who starred in the movie as Shivaji has the main role in it.
2. Pradeep Sharma ( Rege)
Marathi fil Rege dealt with the theme of children involved in criminal activity and Manjrekar played the character of Inspector Pradeep Sharma. The film was received an overwhelming response from critics as well as audiences at the box office.

3. Inspector Talpade (Wanted)
Another role that Mahesh Manjrekar is known for is the character that he played in Wanted. In the 2009 film, Manjrekar donned the hat of inspector Talpade, who despite being married, lusts after Jhanvi (Ayesha Takia) and creates a situation that will force her to marry him. Even with Salman Khan as the hero of the film, Manjrekar shone and made his mark as the antagonist, and his work was lauded by fans and critics alike.
4. Haria (Dabangg)
Another role of Mahesh Manjrekar that one cannot forget is the character he played in yet another Salman Khan-starrer Dabang. In the cop-drama, Manjrekar essays the role of Sonakshi Sinha's alcoholic father Haria. He gives up his life for his daughter to get married. In the third instalment of the Dabangg franchise, his real-life daughter Saiee Manjrekar marked her debut in Bollywood, and the proud father even shared the screen with Salman and Saiee in one particular scene.
5. Vitthal (Thank U Vitthala)
Last but not the least, Mahesh Manjrekar's most Iconic role "Lord Vitthal" from the movie, Thank U Vithalla will always be remembered. Thank U Vitthala is the story of one such individual who is fed up with life and how the support of Lord Vitthal changes his life.



Image source: Instagram/maheshmanjrekar