Happy Birthday Siddharth Jadhav: Marathi Film Industry Is Pouring Wishes On Social Media
Marathi industry showers its Ladka Siddhu with love and wishes on his birthday, today.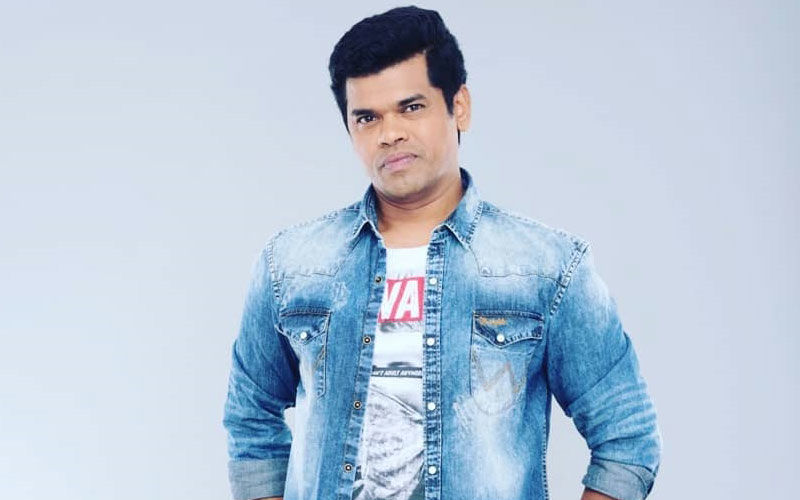 Today is the birthday of the Marathi industry's most energetic and talented actor, Siddarth Jadhav. Siddharth has worked in both Marathi and Hindi industries. With his perfect comedy timing and versatile acting skills, he has won many hearts. Thus, on the special day of this amazing star, the whole Marathi industry showered him with love through their posts and wishes. Actors like Bharat Jadhav, Umesh Kamat, Tejaswini Pandit, Sonalee Kulkarni, Amruta Khanvilkar, and many more wished Siddharth on his birthday.
Bharat posted a picture of him with Siddharth from their hit film Bakula Namdev Ghotale while wishing Siddharth a happy birthday. This was the first film where Siddharth did the lead character.
Umesh posted a picture with Siddharth on his Insta story. He wrote some beautiful lines telling Siddharth to always share his amazing energy with everyone and increase the energy that he has more and more.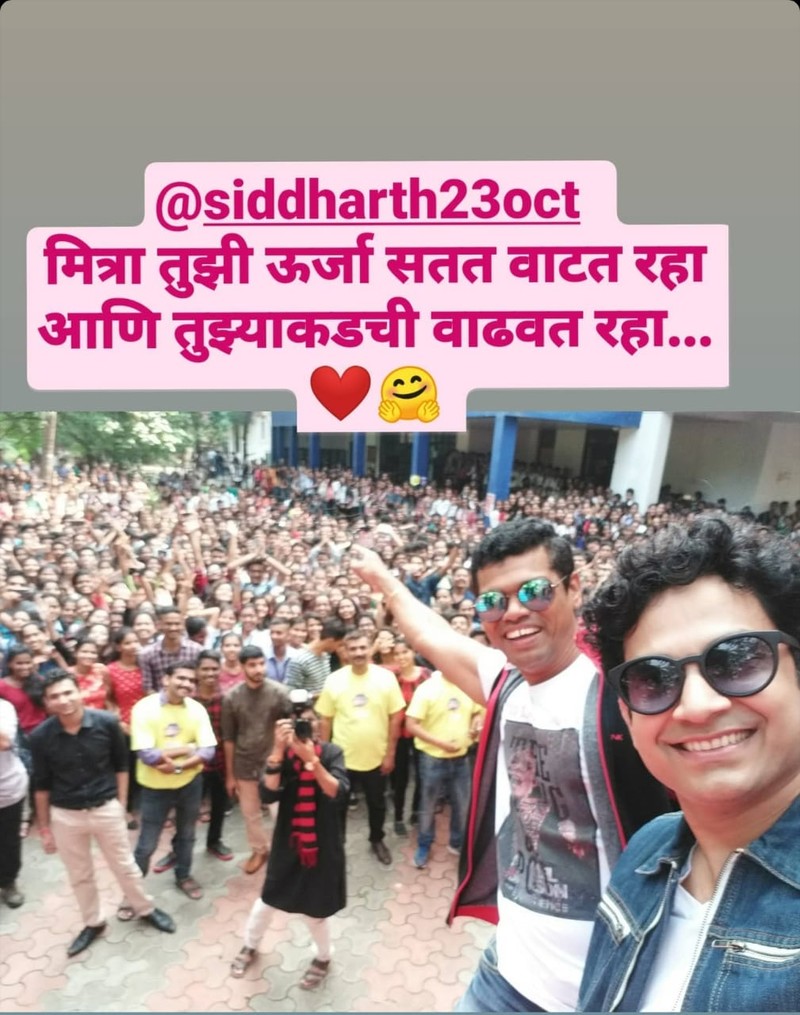 Actress Tejaswini Pandit also wished her best friend with a heartful wish saying that I'm not only behind you but also in front, side, and everywhere. She posted a collage of pictures with Siddharth on her story.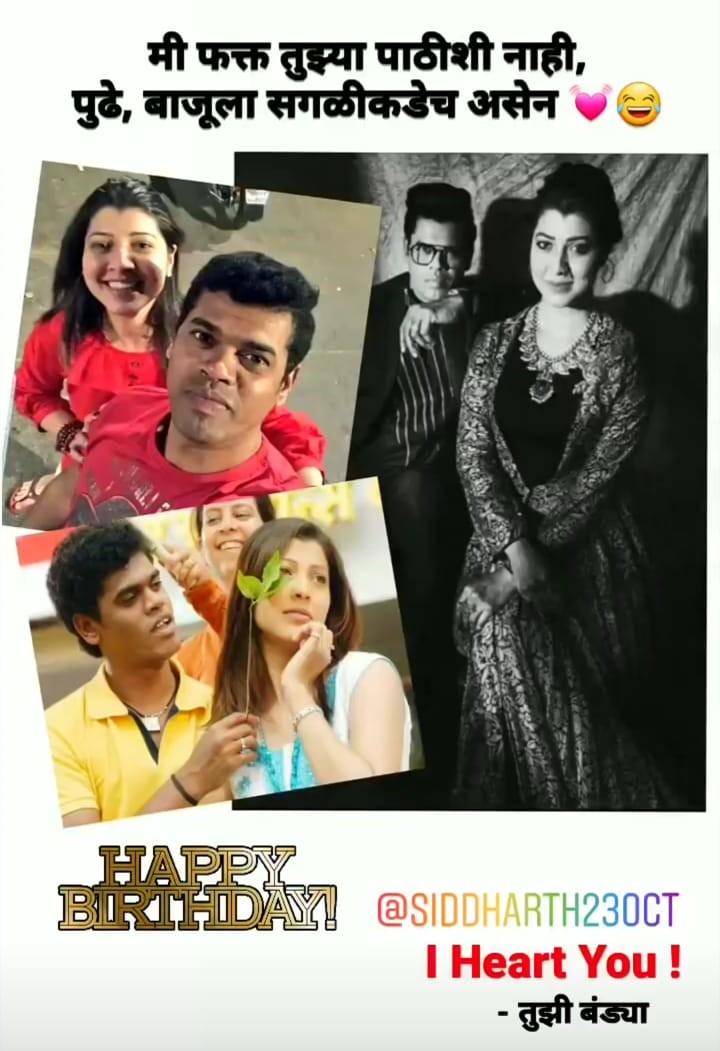 Sonalee wished her dada by posting a BTS video with him from the shoot of their film Dhurala, on her Insta stories.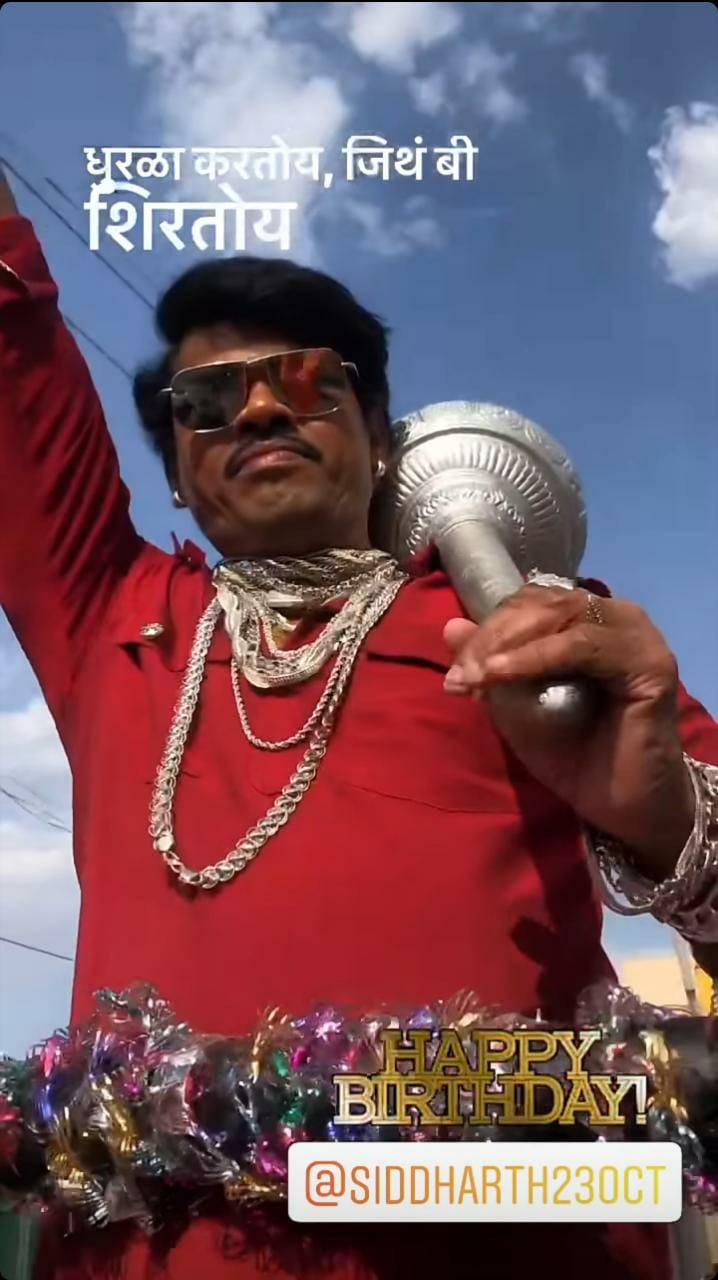 Amruta also wished Siddharth by posting an Insta story. She posted a picture of Siddharth from his Zee Chitra Gaurav look. She also wished him with some nice words of praise.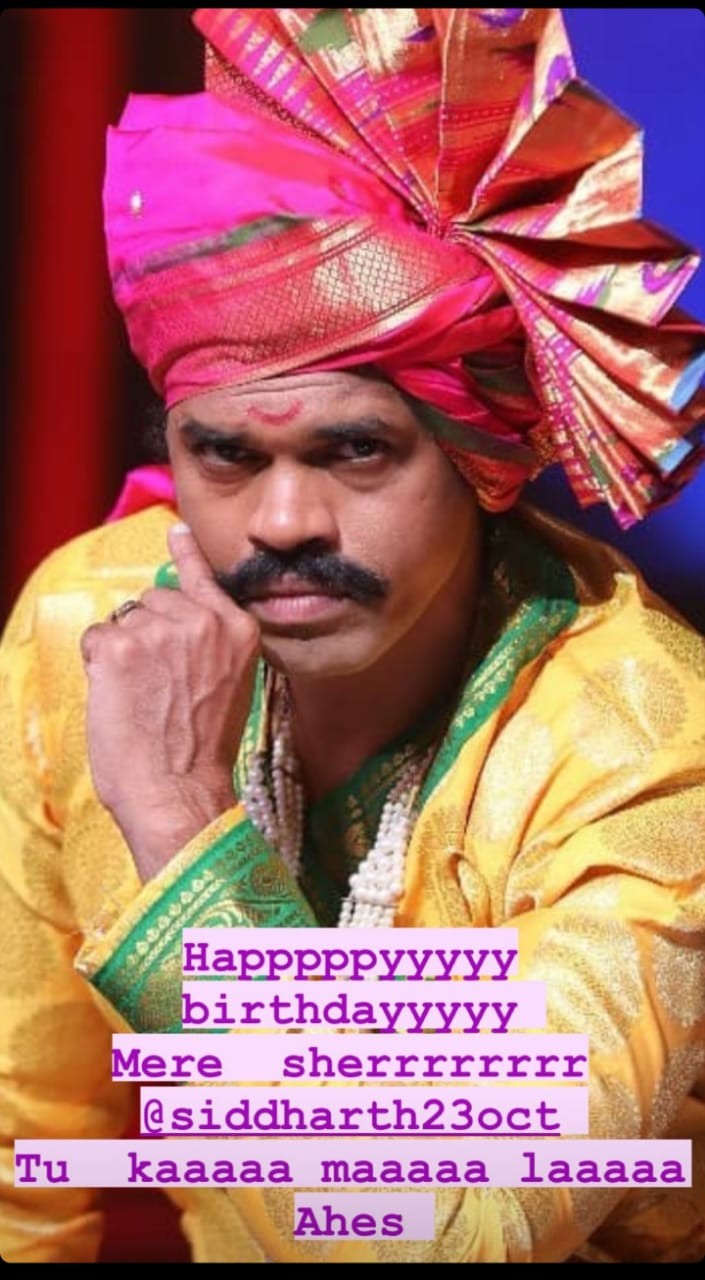 Besides all the actors, directors like Kedaar Shinde and Ravi Jadhav also wished him a happy birthday.
Kedaar posted a photo of him with actors Bharat Jadhav, Ankush Chaudhari, and Siddharth. He wished Siddharth with some amazing lines showing the bond between the four of them. Also, the post that Ravi shared on his Insta story is amazing. He wished Siddharth on the behalf of Jadhav Family by sharing his picture with himself and director Sanjay Jadhav.
There are many celebrities from the industry who have wished Siddharth and it's impossible to gather all the wishes in one article. What an incredible personality Siddharth has to have this many friends and fans. Siddharth also shared stories of his friends and fans, thanking them for their wishes.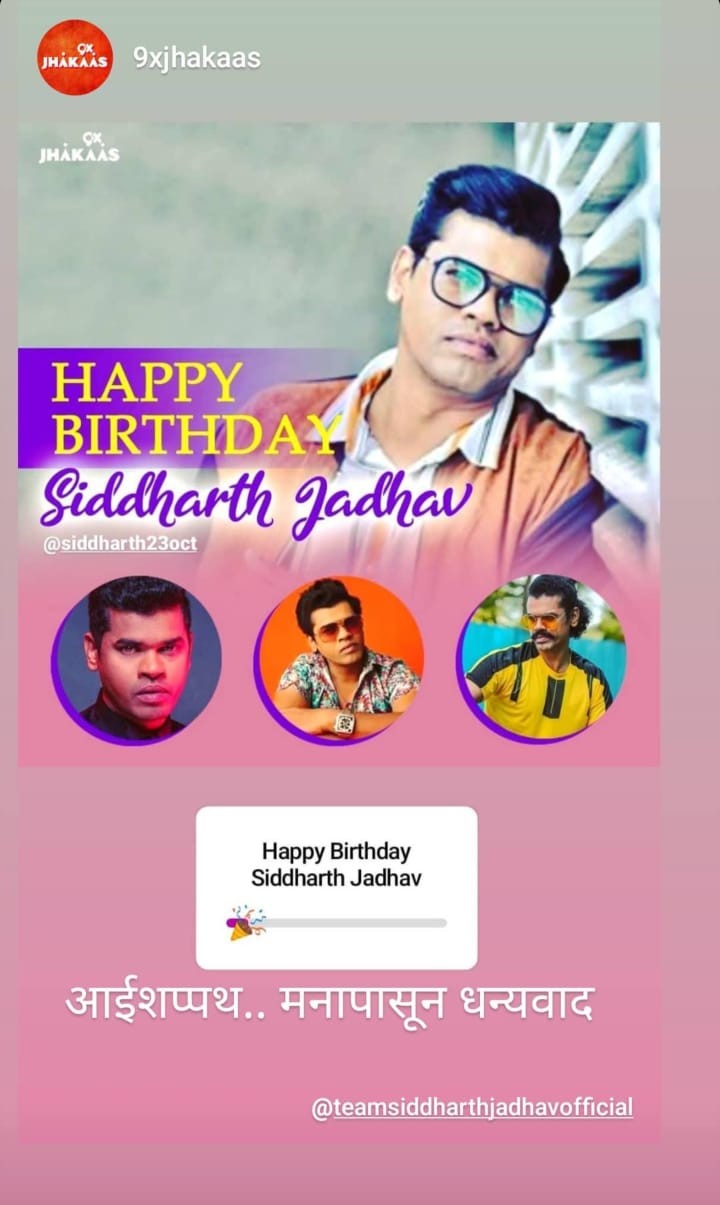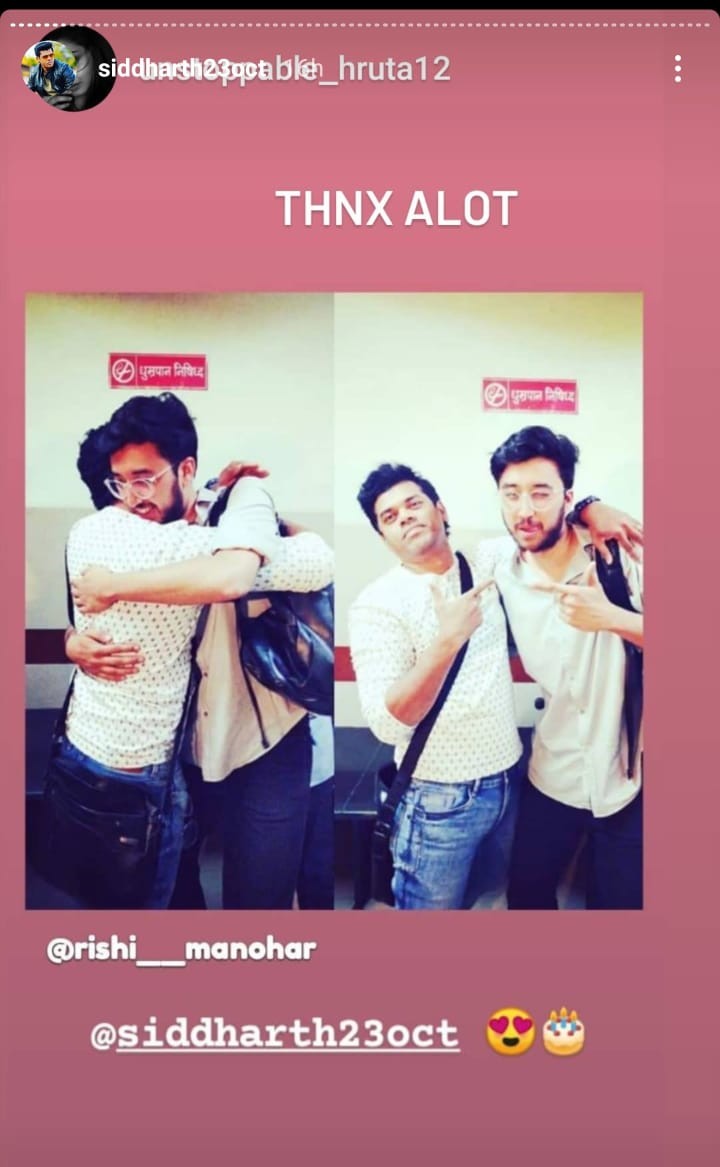 We also wish this most Energetic actor in our industry a Happy Birthday! May God bless him with happiness and more energy like the energy he spreads to everyone he meets.
Image Source:instagram/Siddharth23oct