Here Is Mithila Palkar's Word Of Wisdom That Makes Her So Special!
Mithila Palkar shares her wisdom of success in her new post!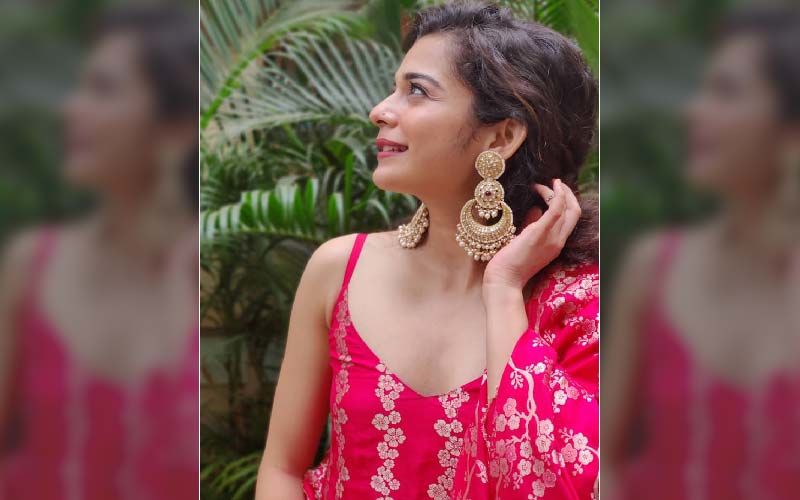 'Muramba' star Mithila Palkar who is popularly known for her style that says 'Girl Next Door' loud and clear, is breaking the stereotype with her awesome quote about staying grounded and humble. Palkar has certainly made Marathi industry proud with her mature presence on Ted Talk India, Forbes India's list of 30 under 30, and her recognition as on IMDB's Breakout Star of the Month, June 2019.
All this success at such a young age, how does she manage to keep her feet grounded? Her upbringing! Whenever she visits her grandparents they give her these words of wisdom.
Narrating her experience she says, "Coming back home is my reality check. It's where I feel the most real and grounded. When I went home for my birthday recently, my grandparents blessed me and said that no matter what happens, I needed to stay real. Because that is where humility lies. In being the natural self that you're and not carried away with fame and fortune. With this, they gifted me with these natural diamond earrings as a reminder of this wisdom they shared with me to keep it real. And no matter when I wear these and where I wear these earrings, their words will always ring in my ear".
Mithila looks radiant not just with the sunkissed face, messy hair and mesmerizing looks, she looks radiant with the humility and wisdom too. Her elegant yet playful charm just adds the right amount vibrancy to her look. Mithila is truly a role model for many budding actors, models, bloggers, influencers, and YouTubers is setting goals with her Instagram posts.



image source:-instagram/mipalkarofficial