Its All About That Twirl With Amruta Khanvilkar With Her Love For Anarkalis
Check out actress Amruta Khanvilkar's heavenly looks in her new Anarkalis.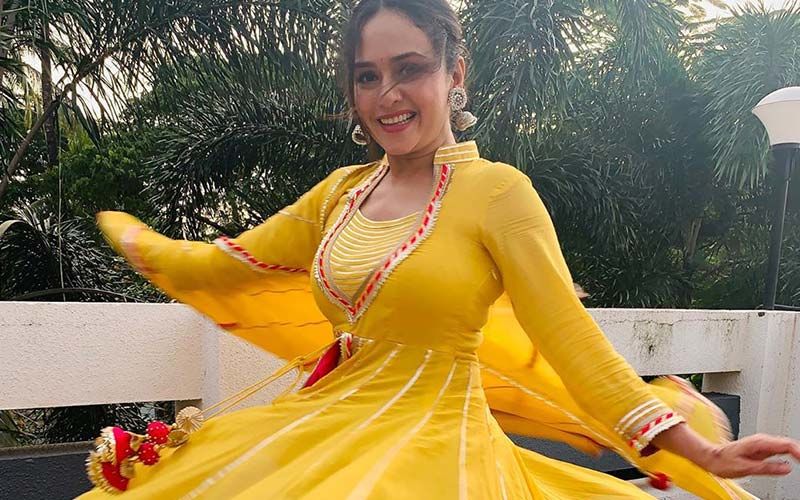 Everyone knows about actress Amruta Khanvilkar's love for Anarkali suits. Her latest photoshoot in a white suit mesmerized everyone on social media. To keep that magic going, Amruta has returned with some new Anarkali looks, on her Inta profile. She has recently posted a Reel and some pictures of her new looks.
She looks so gorgeous twirling around her Anarkali suit. Her Reel is so mesmerizing. Her charming smile and bewitching moves in this Reel will surely you sit and watch this Reel for hours. This yellow Anarkali perfectly suits her. Not to mention the red Zumkas that have embraced her heavenly beauty.
Her other Anarkali look is also out of this world. For Amruta its all about that twirl, as we can see she has flaunted her Anarkali in these candid pictures too. This is also a yellow Anarkali but with different designs. The things which are common in both of these looks are Amruta's mesmerizing smile and beauty.
Also as she has mentioned in her caption yellow is her favorite color. No wonder it suits her so perfectly. Amruta's traditional looks have left every guy daydreaming about her. Her fans have admired her beauty with unending praises. On the other hand, her fans are excited about her upcoming Marathi film Well Done Baby.
Image source:-Instagram/amrutakhanvilkar