Khari Biscuit: Sanjay Jadhav's Upcoming Marathi Film To Release On 27th September This Year
Sanjay Jadhav is coming to treat his fans with a sweet treat of 'Khari Biscuit', Sanjay Jadhav reveals the release date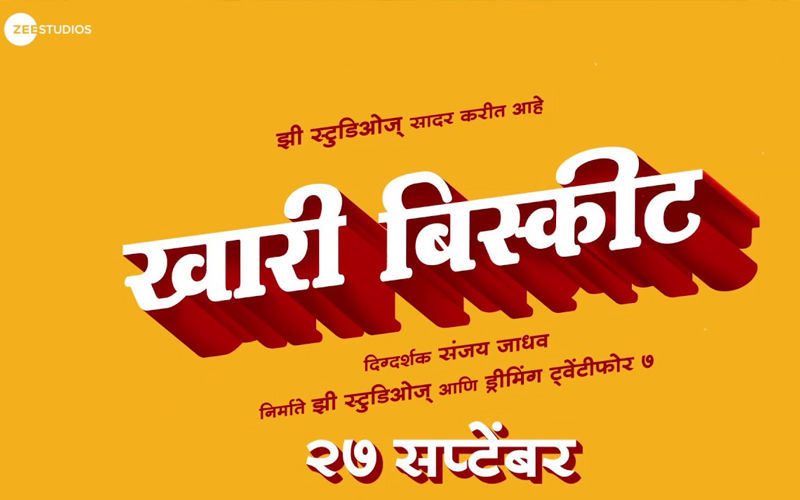 Sanjay Jadhav recently unveiled a peppy new motion poster on Instagram that made everyone curious what his upcoming film is all about. Giving away a little more, Sanjay posted this motion poster again revealing the release date of the film. The film is slated to release on 27th September 2019 under the banner of Zee Studios Marathi.
Sanjay Jadhav's directorial debut film was 'Checkmate' in 2008, since then he is known for his unique style of filmmaking from 'Duniyadaari'! 'Pyar Wali Love Story' was his production stint that caught a lot of attention. His cinematography in Jogwa established him as an artist. Media, fans and followers are curiously looking forward to Sanjay's 50th film 'Khari Biscuit' that will be a restart to his career.
Audience is looking forward to know who are the stars performing in this movie since the shooting has already begun and the curiosity has peaked. The motion poster as well doesn't reveal much but gives us a hint that the film will be peppy and light just like the poster!
Sanjay, out of respect has been given a title called 'Sanjay Dada' by his industry peers like Sai Tamhankar, Ankush Chaudhari, Swwapnil Joshi and Tejaswini Pandit. He is the most sought after 'director/producer' with whom most Marathi artists want to work to explore cinema from a creatively different perspective.

Since his early days of television his creations like 'Bedhund Manachi Lahar' have given a break to most popular Marathi and Hindi industry faces seen today like Ankush Chaudhary, Shreyas Talpade, Sonali Khare etc.


Image Source:- instagram/sanjayjhadav