Kulkarni Chaukatla Deshpande: Sai Tamhankar Takes A Bold Step In Her Upcoming Marathi Film
Marathi actress Sai Tamhankar takes a bold step in her upcoming, film Kulkarni Chaukatla Deshpande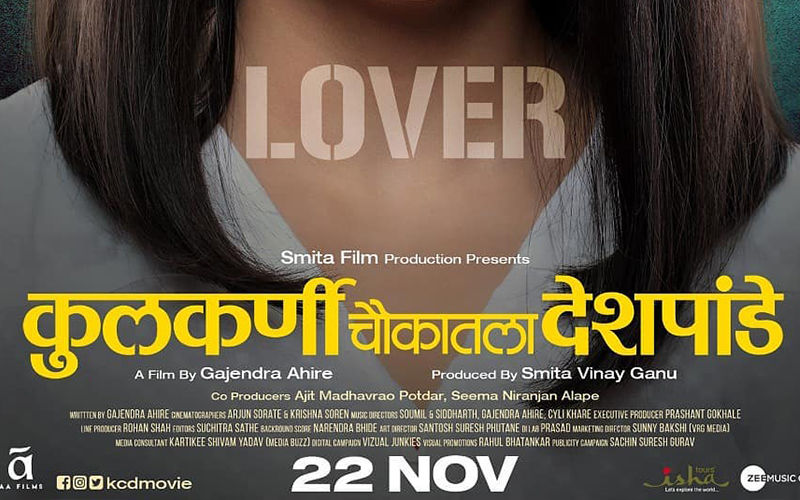 The sensational diva of Marathi film industry, Sai Tamhankar never fails to amaze her fans. Be it her outstanding performance in the films or the sensational photoshoots, Sai has always been the talk-of-the-town for her remarkable work. Well, now for her upcoming Marathi film, Kulkarni Chaukatla Deshpande, Sai is taking a new bold step. The director of the film, Gajendra Ahire, took to Instagram to share the first poster of this film, and fans are curious to know what magic will Sai create this time to charm her fans.
His post describes Sai's character in the film saying "She wanted to change her whole life. She changed her dressing style, she changed her house, she changed her job, she changed her attitude, she changed her husband, she changed her friend, she changed her life but did her life really change"? Find out in the cinemas on 22nd November. Experience the rebel of a middle class rebellious women who plays different roles in her life.
Director Gajendra Ahire has tried to show a different perspective of the stories that happen around us in our daily lives, with Kulkarni Chaukatla Deshpande. Presented by Smita Films Productions, written and directed by Gajendra Ahire, this film is produced by Smita Ganu. Co-produced by Ajit Potdar and Seema Alape, the star cast of this film includes Sai Tamhankar, Rajesh Shringarpure, Nikhil Ratnaparkhi and Rohan Shah.
Well, Sai's fans are surely excited to see her in a different role in this film, after her outstanding performance in her last film Girlfriend. Watch this space for more updates on Kulkarni Chaukatla Deshpande.


Image Source:- instagram/gajendraahire_goda