Lalit Prabhakar, Sarang Sathaye, And Abhay Mahajan Gear Up For A Fun Web Series Catch The BTS Fun Here
Shanti Kranti trio Lalit Prabhakar, Sarang Sathaye, and Abhay Mahajan on the craziest road trip, have a look!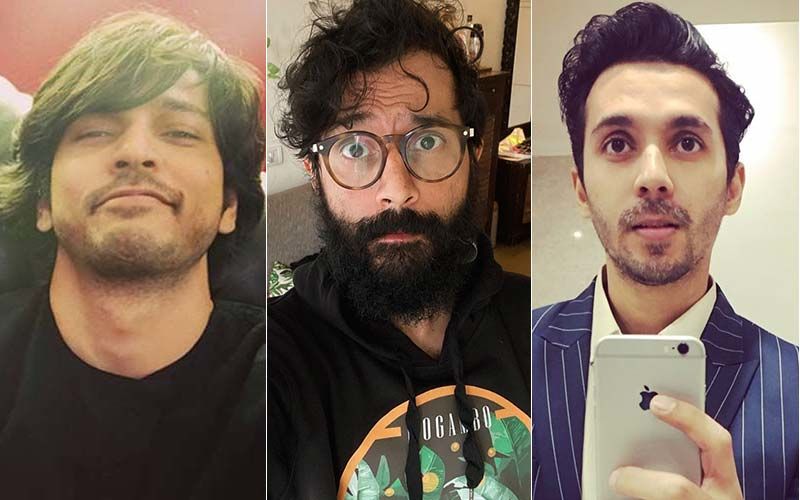 The talented actor Lalit Prabhakar who recently won the best actor award, critics, for "Anandi Gopal" in the fifth edition of Marathi Filmfare awards is very active on social media. Recently, Lalit has updated his Instagram with a picture where he can be seen join hands with the popular director Sarang and Abhay Mahajan in the background. Lalit wrote a funny note in Marathi on the post that reads – "मी हात जोडतो पण प्लीज मला फूल पॅंट दे घालायला आणि एकदा म्हण की माझा मेन रोल आहे. आमचा मूड सेट करणारे आमचे दिग्दर्शक नंबर १ @sarangsathaye (@abhaymaha ला बरोबर दिली फूल पॅंट) (I request please give me full-length pants to wear and also declare that I am in the lead role. Our director no.1 who is trying to set our mood @sarangsathaye (@abhaymaha given full-length pants)". The trio was on a road trip for their upcoming web series titled "Shanti Kranti". The colleagues and fans loved the post and were flooded with funny comments in the comment box.
About "Shanti Kranti", the story is based on the friendship of three friends, Shreyas, Prasanna, and Dinar. The story also revolves around wanderlust and self-discovery. The title "Shanti Kranti" further takes the audience on a road trip to Goa to escape their life problems. Initially, it was a simple road trip that turns into a life-changing journey and gives them a chance to introspect and explore the unexplored gap of life.
"Shanti Kranti" is directed by Sarang Sathaye and Paula McGlynn, the duo is the founder of the Marathi content page, the show features popular Marathi actors Abhay Mahajan (Shreyas), Lalit Prabhakar (Prasanna), and Alok Rajwade (Dinar) in key roles. Bollywood actress Shikha Talsaniais marking debut in Marathi Industry with "Shanti Kranti" will also feature an important role.



Image source: Instagram/abhaymaha/lalit.prabhakar/sarangsathaye