Lokmat Most Stylish Awards 2019: Most Stylish Actor For His Contribution In Regional Cinema Is Amey Wagh
Amey Wagh became a style icon of the Marathi industry at the Lokmat Most Stylish Awards 2019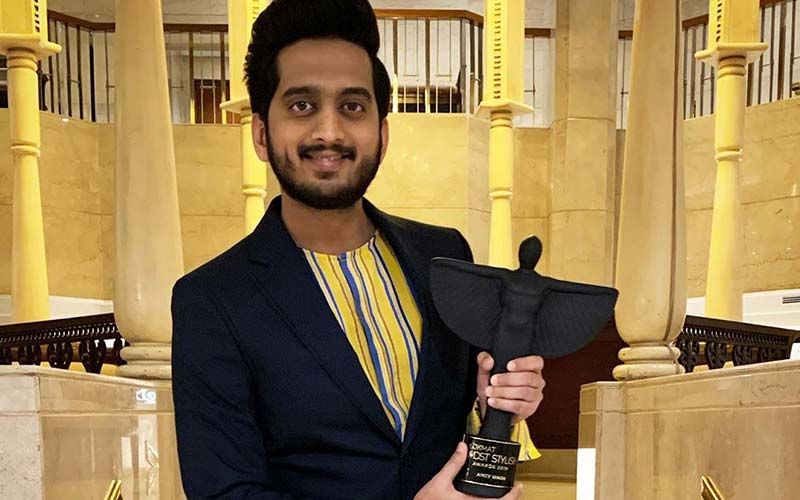 Lokmat recognizes the most stylish industry talents every year with the Lokmat Most Stylish Awards 2019. Just like every year, the star-studded night on in Mumbai Wednesday, saw best in the industry getting on stage and receiving their well-deserved recognition.
One of the many talented people who were recognized at the awards on Wednesday was Amey Wagh. He has already won the hearts of female fans with his comedy, timing, and acting, his looks have set a style statement for his male fans. Amey is the most obvious choice for this award given the 'Wagh Cha Swag' quotient.
Excited about his victory, Amey posted a picture from the eventful night on his Instagram, to share his success with the team and his fans, the ones that make him the style icon. His humility yet again wins hearts.
His look is casual yet traditional style, and his charming personality brings him in the A league of Marathi stars. May it be acting or fashion, Amey has shown that he can amaze his fans in everything. The 'Girlfriend' star is popular for his comedy appearances in 'BhaDiPa', 'Dil Dosti Duniyadaari' and 'Boygiri' has also rocked 'Sacred Games 2', 'Muramba', 'Ghanta', 'Shutter', Popat', 'Aaiyaa', and 'Faster Fene'.
After "Girlfriend" actor Amey Wagh will be seen in his new movie "Dhurala", which is written by Kshitij Patwardhan. It is going to release on 03rd Jan 2020. The trailer of this movie has just been released and Amey has already become the talk of the town for his role in the film.


Image Source:- instagram/ameyzone