Majha Hoshil Na: Aditya Shot Dead Will Sai Be Able To Save Him?
Majha Hoshil Na progresses, Aditya is shot dead, just watch will sai be able to save him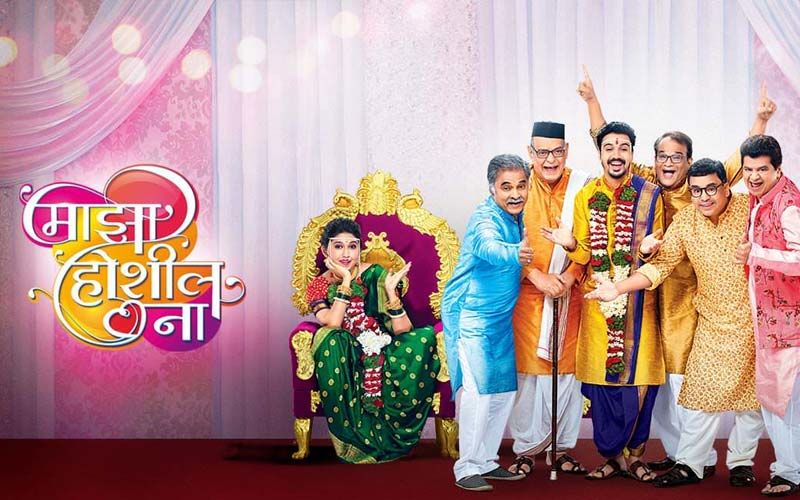 "Majha Hoshil Na" actor Virjas Kulkarni is an avid on social media. He likes to share glimpses of his life with fans via social media. Recently, he urges fans on Instagram to watch his TV show. As the story progresses, Virajas aka Aditya is shot dead in front of Gautami aka Sai and now the audiences are speculating whether she should be able to save him or not. Virajas captioned his post in Martahi "ह्यात dead दिसत असलो तरी आज ६.०० वाजता live येणार आहे! Ready रहा! ( In this picture I may be looking dead but still, you can watch live at 6.00)". Virajas wrote in sarcasm and fans are posting funny comments in the comment section.
With Virajas, in "Maza Hoshil Na" appeared Achyut Potdar, Nikhil Ratnaparkhi, Sunil Tawade, Vidyadhar Joshi, and others in important roles. Whereas, Gautami, is essaying the female lead role of Sai.
Talking on the professional front, Virajas is a writer and director. He has worked in the movie titled "Hostel Days". Virajas also assisted her mom Mrinal Kulkarni in her directorial debut "Rama Madhava". As per the reports, before working in "Rama Madhav", Virajas had also directed and acted in his debutant play 'Anathema'.
The makers of "Maza Hoshil Na" went to Silvassa, Gujarat to shoot the serial but then they have decided to move back to Mumbai for the shooting of the remaining show. The protagonist of the show essayed by Virajas Kulkarni informed fans via social media that the team is all set to return to Mumbai because TV shootings in Mumbai are permitted until 5 PM every day. Moreover, outdoor shootings are not allowed and the producers of various shows have honored the decision and are happy to be back on the base.
Image source: instagram/virajas13_official/MarathiTrends.com